The Real Housewives of Toronto recap, Episode 8: Barcelona or bust
On this week's episode of The Real Housewives of Toronto, the ladies be trippin'.
Road trippin' that is!
Toronto took Barcelona by storm as Grego, Jana, Ann, Roxy and Joan touched down in sunny Spain for a mini vacay of sheer elegance. Oh, and a plastic surgery conference. Olé!
Squad! #RHOT pic.twitter.com/8lAVWnL0N6

— slice (@slice_tv) April 26, 2017
At first, it appears the trip is going to be all 'picking tapas and taking names' but one BIG name threatens to put a wrinkle in the ladies carefully curated Mediterranean Kaftan's… Kara.
Oh Kara… The human equivalent of when people put fake eyelashes on the headlights of their car. Can she not just stop it already?!
Hmmm… #RHOT pic.twitter.com/aO5PtjTL5t

— slice (@slice_tv) April 26, 2017
Roxy spills the beans about YET ANOTHER Kara rumour, this time about why she really didn't attend the trip, apparently confessing to their shared 'lash girl', "I do not want to be seen in Barcelona with THOSE women." How do you say 'ouch' in Spanish?! The rumour sits about as well as some day old Paella but the RHOT ladies don't want to let Kara spoil their fun. Instead, they make a pact not to talk about the pint sized party pooper and ceremoniously clink together their watermelon daiquiris. Which is basically an ancient, rich lady pinky swear.
After that, the trip was Kara-free and we saw the ladies have a blast while hot steppin' it with some flamenco dancing. They slummed it like common peasants on a bus tour. Got their muffin tops melted off with Steven's fat burning machine at the conference and Roxy brushed her hair 1,000 times. You know, your typical vacation stuff! But most importantly, the RHOT ladies really, truly bonded on the trip. It was like the sisterhood of the traveling pinot!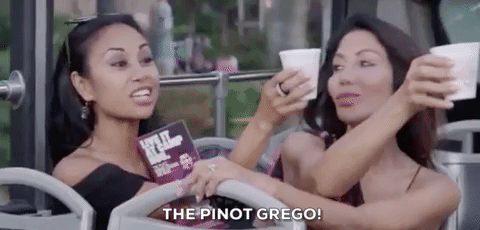 However, back in Toronto things got real once again for the real housewives. Kara pretends she had more fun than the Barcelonan babes (Barceloner? Barcelonite?) and deals with this by complaining and quoting Stalin. Grego helps Jana face her worst fear; dating in Toronto. PREACH! And Ann confides in Joan about her fears of losing her husband to his liver illness.
Basically, people start crying all over the place and no one cares about Kara's stupid Ambi gala that she's been talking about for weeks! This drives a further wedge in the group with only Ann showing face at the party and leaving Kara seething in her Mark Fast dress. Uh oh…We sure hope there was ice cream served at that gala, because revenge is a dish best served cold!
I think Stalin said that.
Tune in next week to see what's under there… #RHOT pic.twitter.com/gVSEp0rF86

— slice (@slice_tv) April 26, 2017
See also