Real Housewives Of Toronto recap, Episode 4: Muskoka mania part 2, wine drunk
This week on The Real Housewives Of Toronto we're back in Muskoka… and really learning a lot about nature, ya'll!
Firstly, Kara and Ann gave us a little lesson on fishing and as all great fisherman know, your outfit is key. Ann chose the self-proclaimed 'couture fishing hooker' look while Kara dressed like Bret Michaels with Benjamin Button syndrome. Both very sea worthy!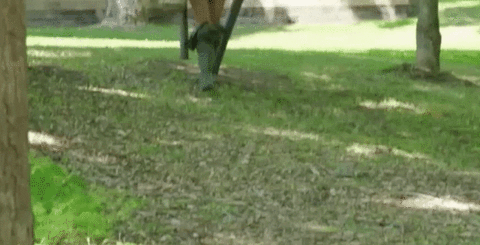 At that point, you'd think the fish would just give up their own lives and jump right into the boat but I don't think they got the memo. Even after Ann loudly overused the word "jigging" and Kara name droped all the salmon she's caught before. So rude, fish. So rude.
Our education didn't stop there though, as we were suddenly whisked off on a trip to the public library! A place Joan and Kara pretend they've been to before. It's here that Joan blows the dust off an ancient history book and learns the truth about her private island's hidden past… That it was once owned by other rich white people! WHOA!
The library can be so refreshing but Kara just can't relax and becomes nervous about the Rovello dinner party she is throwing for the RHOT ladies later that night. By the afternoon, she spirals into a full blown panic about a dinner she doesn't actually have to cook but thankfully her personal chef is able to string together the buzzwords Kara keeps shouting like "Italian" and "rustic" and "schvitzing" and seems to understand exactly what Kara needs. "Oh, you mean you want big bowls of lemons on the table?" PHEW! Finally someone who understands!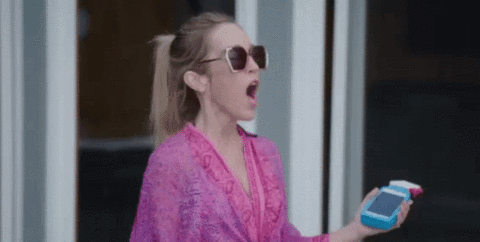 Just like that, the dinner party goes off without the a hitch. The cheese arrived by plane, the lemons are in bowls and the wine is in constant supply. It was shaping up to be the best nonsense themed dinner party we've ever seen on the show yet!
But did I forget to mention it was also Roxy's birthday? Well Roxy sure didn't because she literally told everyone in Muskoka with two ears that it was her birthday and that the day should be all about her. Hold on… all about Roxy? Ummm… what about Queen Joan – the true hero of the evening. Joan had had enough of Roxy on the thrown and said what we were all thinking when she slurred "Sermeone needs to bring me mwarm wine." At first, Joan was half in the bag and it was amazing, but then she decided to crawl fully into the bag and roll down a metaphorical hill going, "WEEEEEEEEEE!" leaving her pride and panties behind.
In fact, everyone got a little wine drunk and this insulted Kara deeply. Fun is not allowed on the Alloway family compound unless forced into a structure with vigorous rules! Don't worry, Kara got them back in the end by showing up to brunch the next day with a very threatening pie and then invited the ladies over to her cottage for some revenge water sports! You go get 'em Kara! EVERYONE DEFINITELY GATHERED FROM THAT THAT YOU WERE MAD AT THEM!
And with that, the ladies bid farewell to Muskoka by riding a giant water weenie into the sunset and we were left with all the confused feels.
Will the RHOT ladies relationships change when they're back in the big city? Will we ever see Ann in those revealing fishing waders again?
Only time, and more fabulousness, will tell.
Well that was a pretty bouncy ride! Thanks for tuning in – join us next week for another new episode of #RHOT pic.twitter.com/Je1Wngwfm9

— slice (@slice_tv) March 29, 2017
See also