Special avalanche warning issued for British Columbia's South Coast
Avalanche Canada has issued a special warning for recreational backcountry users.
The warning has been issued for British Columbia's South Coast and Vancouver Island and and is in effect from now until Sunday, February 24.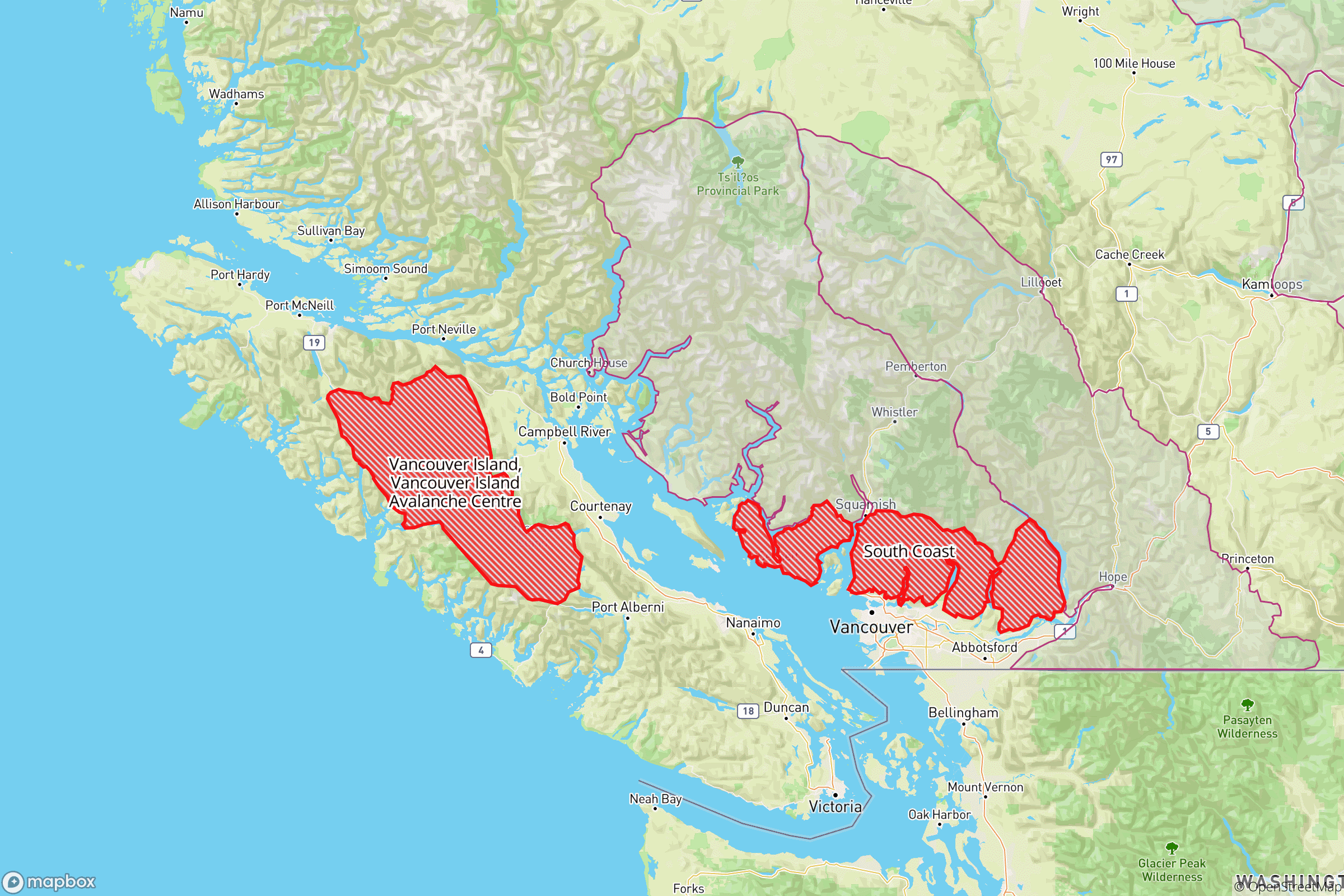 A closer look shows that several popular North Shore mountains, including Cypress, Grouse Mountain, and Mt. Seymour are all included.
Avalanche Canada explains that a weak layer of snow is on the affected mountains, currently 50 cm deep.
Parts of the province are expected to receive another 10 to 15 cm of snow and "resulting avalanches could be deadly."
"We do not expect the snow to stabilize after the storm, which is unusual for coastal mountains," says James Floyer, Warning Program Supervisor for Avalanche Canada.
Floyer explains that "human-triggered avalanches will be likely over the weekend, especially on steeper terrain."
"The clearing skies and fresh snow will be inviting but we are urging backcountry users to be extra cautious during this period."
Anyone who does venture into the backcountry is reminded to use safe travel techniques and avoid avalanche terrain. Items like a transceiver, probe, and shovel, as well as the knowledge of how to use it, are deemed essential.
Avalanche Canada's announcement comes less than a day after a backcountry snowshoer died after being caught in an avalanche near Mt. Seymour's Runners Peak.
See also