The Real Housewives of Toronto recap, Episode 10: The end ...for now
Well Toronto, it's been quite a ride!
Or maybe more like a fun house with one of those crazy mirrors where you look at yourself and you're like, what is happening!? Is this real life?!?!
Speechless. pic.twitter.com/0S5K1L4wpZ

— slice (@slice_tv) May 10, 2017
We are truly in a crescendo of emotions that include sadness, confusion and hunger as last night was the finale of the first season of The Real Housewives of Toronto.
Predictably, it included more fashion, day time wine and yet another battle royal lunch at Rosewater Supper Club where you could cut the tension with fine silver flatware. With 10 weeks of Kara drama coming to a head, the RHOT ladies attempted another seize fire and tried to teach her about feelings. Spoiler alert! It didn't work.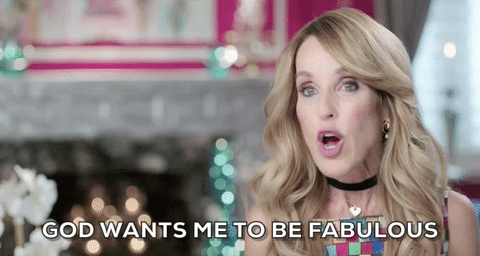 But while the other ladies were ultimately willing to cut Kara some slack, Roxy threw the spot light on Kara dancing around the subject of her non-apologies. Spoiler alert! That didn't work either. Kara's stiletto heels were dug in too deep to say she was sorry and, in the most Godfather like way, Roxy severed her connection by telling Kara to never speak her name again. Move b*tch, get out tha way!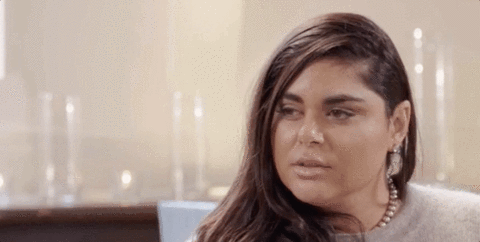 It was sort of amazing and although the RHOT cast admitted that there has been a lot of drama, gossip and hurt feelings on the show it ended how all great stories do… With an expensive jungle-circus themed vow renewal between two plastic surgery tycoons!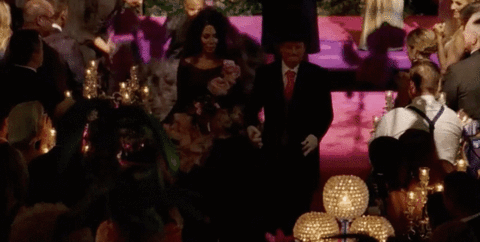 We weren't sure if drama would be served at Ann and Stephen's kooky wedding reception in addition to hot dogs (random) but luckily, the season ended on a positive note; as dictated by Kara's husband's knee socks. That's right! Graham put a knife (some kind of Celtic peace tradition?) in his sock and Kara too decided to bury the hatchet. Maybe Roxy's words really did sink in for her or maybe Kara's dress was just so tight that it only allowed enough oxygen to her brain for smiling, waving and asking people for 25 thousand dollars for next year's Ambi gala.
You decide! #RHOT pic.twitter.com/oHN3Wr6rME

— slice (@slice_tv) May 10, 2017
Aside from Kara, it's obviously that the ladies bonded and we wonder what's in store for them next. If the pre-credit captions told us anything, the glamerous gals will continue to weave the colourful friendship bracelets of their lives because there is no truer act of a friend than what Ann did for Jana. We were surprised to hear that after filming Jana suffered serious injuries from a car accident in the Dominican and it was Ann who flew her home for treatment. Best. Friends. Forever.
However, we were NOT surprised to hear that after the show taping Kara never spoke with the rest of the women again. We would say, "c'est la vie" but not wanting the drama to be over, we'll end on Roxy's last words, "Bitches beware… Now we got a squad".
And we love this squad!!! #RHOT pic.twitter.com/3wi2B9wdjN

— slice (@slice_tv) May 10, 2017
See also