Hands up if you saw that the Canucks were going to play this well against the Stars.
Actually, no one's hand should be up right now. I don't think anyone in their wildest dreams could have predicted this — especially after the dreadful effort of their last two games and the injuries the team is facing.
When even Erik Gudbrason gets into the action with a goal (yes, really), it's one that should be remembered for the rest of the season. Who knows if we'll see another one quite like this over the next two months.
When unscreened wrist shots from the point by Erik Gudbranson are beating you, it's just not your night. #Canucks

— Daniel Wagner (@passittobulis) February 11, 2018
The Vancouver Canucks defeated the Dallas Stars 6-0 and dominated the shot attempts. It's the first Canucks win in regulation in Dallas since way back in 2013.
It was the largest margin of victory in a shutout win since 2011. Yeah, it's been a while.
#Canucks earn their largest shutout victory on the road since a 6-0 win on Feb 2, 2011 at Coyotes

— Sportsnet Stats (@SNstats) February 11, 2018
How rare is a win like this for Vancouver?
here is full list of #Canucks shutout wins with 6 or more goals. Just 18th time in nearly 50 years. First since 2011. You witnessed a rare one this afternoon pic.twitter.com/uJRil4PFFA

— Jeff Paterson (@patersonjeff) February 11, 2018
Yeah, that rare.
1. Bulletin board material
After a terrible effort against Carolina on Friday, goalie Jacob Markstrom called out the team in one of the most no BS quotes I've read in quite some time.
The Post Game Show #Canucks #TSN1040

Markstrom "I'm not good enough, and we got a lot of guys on our team that's not good enough either to be in this league. It's embarrassing"

— TSN Radio Vancouver (@TSN1040) February 10, 2018
You think his teammates got the message today?
There weren't any bad games from any Canucks today.
Of course, putting your team on blast like this only works if you can back it up — and to his credit he delivered. Markstrom made 26 saves for the second shutout of the season (and his career).
2. SixPack Superstar: Reid Boucher
Reid Boucher came to play tonight.
His first goal showed some incredible hustle to first get to the puck and then finish it off. Maybe he got a bit lucky, but call it a reward for getting to the puck in the first place.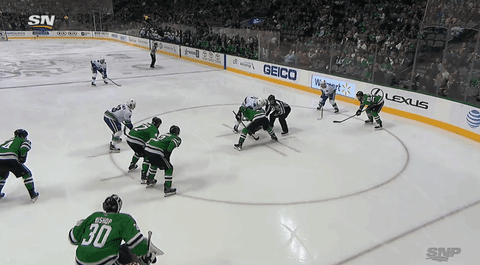 His second showed the same type of hustle to get position in front of the net and tip home the puck.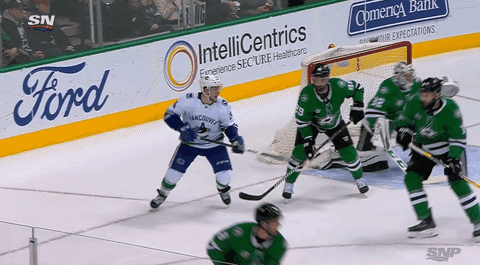 In the AHL this season, he's got 22 goals in 38 games. You might as well see what you've got down the stretch with him, especially if some players are shown the door at the trade deadline.
Check out this thread to see what Boucher can possibly do if given a bigger role.
Since Boucher is in the spotlight (attaboy!) let's talk about his NHL production last year. 5 goals in 27 games would put him 10th in goals on the current #canucks team and 6th in goals/game on this year's team. #Canucks

— Tyler Shipley (@le_shipster) February 11, 2018
3. Archibald is here to stay
Ever since Trevor Lewis hit Brock Boeser, one of the conversations surrounding this team has been "is it tough enough?"
They may not all of a sudden be a rough and tumble team, but with Darren Archibald the Canucks have at least one player that can play that type of style.
Here's hit hit on Greg Pateryn late in the game.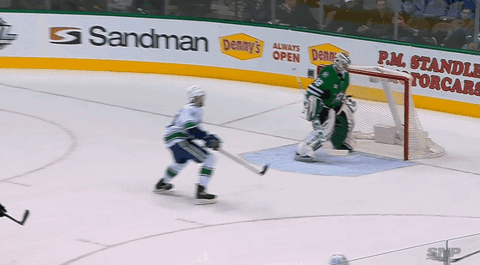 How many Canucks can play this physical type of style? Maybe Virtanen if he's up to it?
Not only that, but he was setting up chances and blocking shots.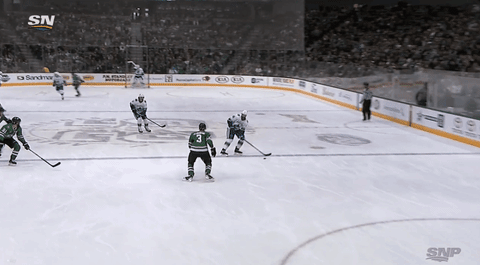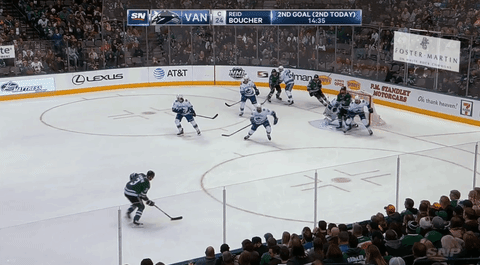 Since Derek Dorsett's retirement, Canucks management has been vocal about trying to find a "Dorsett type." They may have found it in Archibald — and maybe more importantly long term, they didn't give up a draft pick like they may have in the past.
Jamie Benn, you don't want none of Archibald. Walk away son.

— Wyatt Arndt (@TheStanchion) February 11, 2018
4. Big day for Jake
As soon as we saw the screenshot of Virtanen sliding into the DM's, I think what was on everyone's mind was "he's doing something tonight." I know it was for me.
So in one of my personal favourite moments this season, Jake scored on a breakaway from centre ice using that speed that's been apparent in bursts during his career in Vancouver.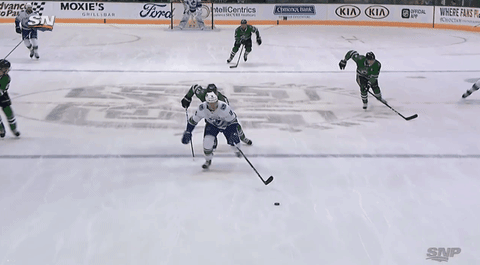 He had an assist as well, but only managed 11:19 of total ice time during the game. And that's in a game that was pretty much over after the first period.
Look, I'm not going to post the actual screenshot in here. If you want to see them, they're very easy to find on Twitter. I will say though that this image must be hanging somewhere in Jake's bedroom.
5. The trade bait guys
It was a big game for the guys the Canucks should be looking to trade before the February 26 deadline.
Look at this goal from Gudbranson.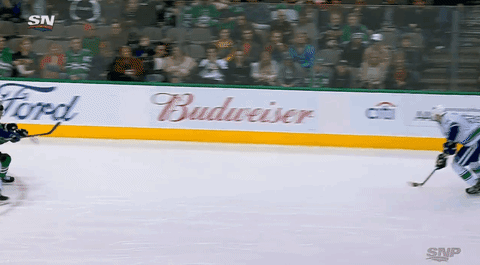 How about this goal from Thomas Vanek? Blows it right past the goalie.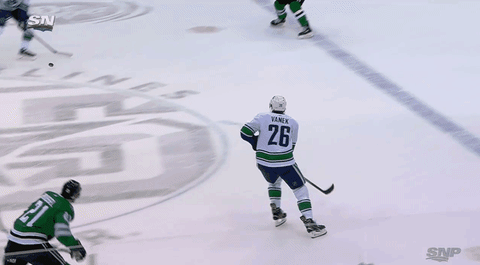 Not only that, but he can dish the puck as well.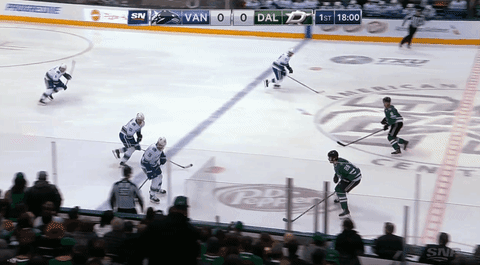 For any NHL General Managers that are reading this, both players can be yours for the right price. Call now though, supplies are limited!
6. More names on the trading block?
Ben Kuzma brought up something interesting on Friday on TSN 1040. Talking about Markus Granlund and Sven Baertschi (who both need new contracts), he sort of hinted that they could potentially both be traded if the Canucks decide to go nuclear and blow the whole thing up.
.@benkuzma: Granlund had 19 last year, and now he's a RFA with no leverage. Baertschi is in same boat. Can you win with these guys? Travis Green wants guys he can win with, but you're not winning. I think a bigger conversation has to be had here #canucks

— TSN Radio Vancouver (@TSN1040) February 9, 2018
If they do get moved on, it would be fascinating because it would essentially be Jim Benning and company admitting that the whole retool on the fly project was an abject failure.
At the begging of the Benning regime, one of their hallmark moves was to acquire players in the 22-24 range using either a draft pick or prospect. Baertschi came here via a second round which was used to take Rasmus Andersson.
Markus Granlund came here for former first rounder Hunter Shinkaruk.
Other than these two, all of the other trades in this mould have not turned out great for the Canucks. Remember Linden Vey for a second round pick? Adam Clendenning for Gustav Forsling? How about even Emerson Etem?
They didn't seem like big payouts at the time, but they add up for a team that is trying to develop players for the future. I don't think they'll do it, but it would be fascinating (and probably welcomed by fans) if they traded them for draft picks and prospects.
See also