5 things that happened in tech this week
It's 2015 and the thought on everyone's minds (at least those dominating the tech world) is what the year will bring us. 2014 saw the release of the long anticipated iPhone 6, security breaches from celebrities to Sony and what is now known as the infamous "Instapurge." From wearable tech to cars that drive themselves, we're ready for 2015.
HBO Now streaming is on Apple devices but not in Canada
HBO's online streaming service, HBO Now, went live on Apple TV and iOS earlier this week. HBO Now is also available on Cablevision through the cable provider's Optimum Online Internet service. Unfortunately, the streaming service will not be coming to Canada – and Canadians have Bell to thank. Bell Canada owns the rights to HBO streaming will only be available to Canadians through Bell's own Netflix competitor, CraveTV, which requires a subscription to Bell TV services.
However, there is a light at the end of this tunnel. Most tech-savvy Canadians have already figured out the loophole to use Netflix with both Canadian and American streams. The same rules apply to HBO's streaming service. So, where one Bell door closes, an HBO window opens. Speaking of HBO, Game of Thrones starts on Sunday… #WinterIsComing
Instagram adds post notifications and two new editing tools
Instagram has added post notifications and two new editing tools to its services. Post notifications allow users to receive push notifications every time their favourite accounts post updates. This is a welcome feature for those with large follower accounts, who can now be alerted the moment their friends, favourite brands or celebrities post a photo.
Instagram has also added two new editing tools in the adjust menu: Colour and Fade. Colour lets users adjust the the tone of both shadows and highlights in their pictures, adding a different cast to the light for moodier effects. Fade softens all the colours, giving your image a more muted effect. Similar to other Instagram editing tools, Colour and Fade both come with an intensity-adjustable option.
YouTube confirms ad free subscription based service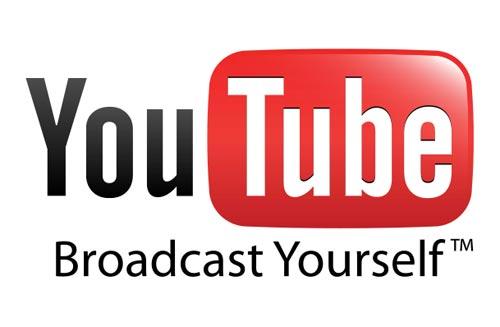 Google announced YouTube's plans for an ad-free, subscription based service earlier this week. Consumers will be offered the choice to pay for an "ads-free" version of YouTube for a monthly subscription fee. YouTube has been spearheading monetization efforts since Fall of last year, and will put the company into more direct competition with streaming services like Netflix and Hulu LLC. YouTube will still offer all the same videos without the ads and it is likely that the streaming service will include offline access. The move to introduce subscriptions is part of a broader shift at Google to generate more income that isn't based on advertising, however, the subscription fee hasn't been announced at this time.
Apple's iOS 8.3 rolls out with new Emojis and bug fixes
Apple released iOS 8.3 in line with OS X 10.10.3, continuing the company's rapid fire of iOS updates. The latest iOS updates means the long awaited racially ambiguous emojis. iOS 8.3 brings 300 new emoji and more expressive emoticons for users. The update also includes a long laundry list of bug fixes and improvements, addressing issues with features ranging from Wi-FI, app launching, Bluetooth, messages, and more. Apple's iOS 8.3 also includes some big additions for features like wireless CarPlay. Other additions include speed boosts, free apps faster, a rejigged keyboard and a Siri who now supports a number of languages.
Uber co-founder launches ride share app
Oscar Salazar, founding CTO and co-founder of Uber, has launched a new ride-sharing app for commuters. Salazar parted from Uber amicably soon after the company launched and has now released his own ride-sharing app, Ride. Ride is similar to Uber and Lyft as a logistics company and has a very similar map design and layout to Ubers. However, where the company differentiates from its counterparts, Uber and Lyft, is that the service is targeted at a much more niche market.
Ride is focused solely on commuters and carpooling and aims to create efficiency there, particularly in places where public transportation is less available. For example, companies can sign up for Ride, then employees can download the app and input their addresses and car types. Users can then opt to become drivers, passengers or both. Rather than a driver getting commission, Ride collects a small fee, which is used to reimburse the driver. Salazar believes Ride will aid companies in reaching their sustainability goals and improve carbon footprints as commuting together means fewer cars on the road. Now, let's bring this to Vancouver.