FEATURED ON THE LISTED GUIDE
Ah, February 14… one of the most divisive days of the entire year.
Some hate it, some love it, and some can't be bothered to put any stock into it one way or the other.
Whether you're scrambling to get the chocolates and the roses and the wine and… a card (do people do Valentine's Day cards? Might as well, just to be safe…) – or are simply planning on staying in for a 10th re-watch of The Notebook, it's always nice to know that there are others out there in the same boat. And that you don't have to have this conversation: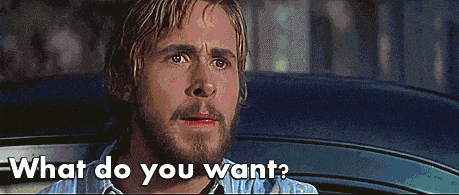 Luckily for us, Statistics Canada has put together some facts and figures about the rest of Canada, and it turns out we're not alone in being alone – at least not in the grand scheme of things.
12 million single people in Canada
Pulling data from the 2016 census, Statistics Canada found that there were 12,418,440 single people aged 15 and over living in Canada.
The number of single women somewhat outnumbered the single men, at 6.6 million to 5.8 million, respectively – though, at the time of the census, there were also more women than men in Canada's population, to the tune of roughly 600,000.
The census also found that same-sex couples accounted for 0.9% of all Canadian couples in 2016, with a little more than 145,000 people being engaged in a same-sex marriage or common-law partnership.
So, seeing as the overall population of Canada is around 36 million, this means that 1/3 of the country could be skipping the wining and dining this Wednesday evening.
The cost of those go-to gifts
12 million wallets may be thankful for that; Statistics Canada found that $7 billion was spent in Canada on wine alone between 2015 and 2016, which translates into 496 million litres of red and white.
Throw in a sparkly/sexy gift, and the bill is looking even steeper: $3.6 billion was spent on jewelry and watches in Canada in 2015, $1.77 billion on women's lingerie, sleepwear, and intimates, and $2.89 billion on cosmetics and fragrances.
If you instead went for a simple bouquet of roses, you're not alone in that, either, as Statistics Canada found that 5.38 million roses were grown in Canada in 2015, with another 12.4 million being imported from other countries.
So, whether you're celebrating/getting through today with a lover, a friend, a trusty pet, or your very own wonderful self – and there's nothing wrong with that – keep in mind that there are others around this fine country who are likely experiencing a very similar February 14.
See also