The Duke and Duchess of Sussex have revealed the first photos of their newborn son.
Prince Harry and Meghan Markle appeared in front of media, holding their two-day-old son at St George's Hall at Windsor Castle, earlier today.
The boy, who is yet to be named, is seventh in line to the throne.
The royal baby follows behind Prince Charles, Prince William, Prince George, Princess Charlotte, Prince Louis, and Prince Harry.
See also
According to the couple's official Instagram page, the newest royal came into the world on Monday, May 6 weighing 7lbs. 3oz.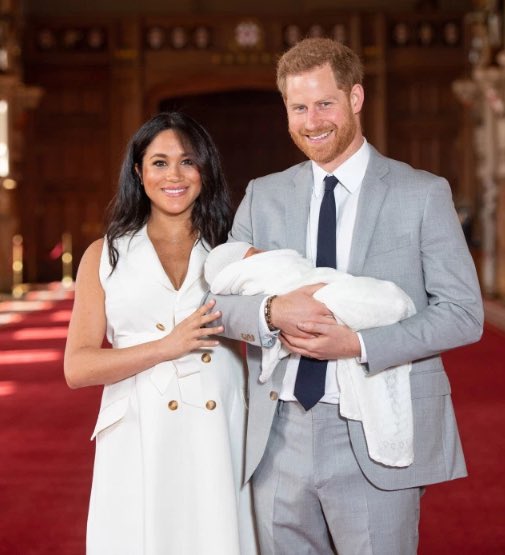 "As every father and parent would ever say, your baby is absolutely amazing," said Prince following the birth of his son, adding, "but this little thing is absolutely to die for. So I'm just over the moon."
Both mother and child are "healthy and well."