10 apps every Vancouverite needs in their life
Some things just suck and there's nothing you can do about it—sorry Toronto Maple Leafs fans.
Other things suck and you've only got yourself to blame.
We've put together a list of 10 Apps that are guaranteed to make your life a little bit easier.
Getting around in and out of Vancouver
1.

This App gives you real-time bus updates, letting you know where the bus is and its ETA. Features include detailed information about each bus stop, colour-coordinated times that display bus statuses and the ability to save addresses in your personalized bookmarks.
Don't spill your coffee chasing after the bus ever again.
Sorry Android users, this one's only available on the iPhone.
2.
If you're calling a cab from a smartphone… just stop it, stop it right now.
Zoro's the only App that can book you a cab anywhere in the Lower Mainland.
You get fare estimates, trip tracking, driver messaging and more.
Right now, every 100th download that registers with promo code "chew" has a chance to win a $100 gift card to Chewies Steam & Oyster Bar and $20 towards a cab ride home.
3.
Nothing quite beats the feeling of driving past a 1.5 hour lineup at the Peace Arch Border Crossing; you feel like royalty passing the peasants and common folk as you parade through the city. The damn thing costs $50 every 5 years: Just apply already.
We know this isn't an app, but it sure feels like one.
4.
Operating by the motto, "The fastest, easiest way to plan travel," Hipmunk provides information on flights, hotels and cars. It also includes packages and special deals in your area. Results are displayed as visual charts and heat maps so it's easy to understand the options available to you.
Online shopping
5.
If you've ever been outbid at the last second, or gotten into a bidding war over a replacement stuffed panda your chihuahua enjoys intimately, then this app's for you.
You tell it what item you'd like to buy, place your max bid, and the app places that bid a few seconds before the end of the auction. No more bidding wars, no more losing out at the last second.
6.
Here's another one of those things that just feels like an app but isn't.
There's nothing worse than finding an awesome deal on that Nicolas Cage pillowcase you've always wanted… and finding out the company doesn't ship to Canada.
Problem solved—just ship it to 24/7 parcel. They're a shipping receiver located in Blaine, Sumas, and Lynden (Washington). You ship your package to them, they put it in a locker and send you a pin code. Just go there any day at any time, enter your pin code and pick-up your package. It's that easy.
Collecting money from friends
7.
There's nothing worse than trying to collect money from friends for group trips, presents, you name it. Splitwise solves this problem. Just create a group, add your friends and add yours bills. Features include friendly e-mail reminders and advice on how to share the bill.
8.
Imagine being able to pay your friends instantly with your credit card—no cash advance fee, no fees no excuses. Too good to be true? Wrong.
Payso's a local Vancouver company dedicated to making personal payment as easy and painless as possible. Just a few swipes and you're paid. Withdrawing money is easy too, just link your bank account and request a withdrawal. Your money is in your account in three to five business days.
Exclusive to VancityBuzz: Download the Payso App, register, and request $5 from 604-256-8005 in the App with the message 'Vancity Buzz Promo'.
(Offer expires after the first 50 requests or 12:00am July 24th 2015)
Cooking meals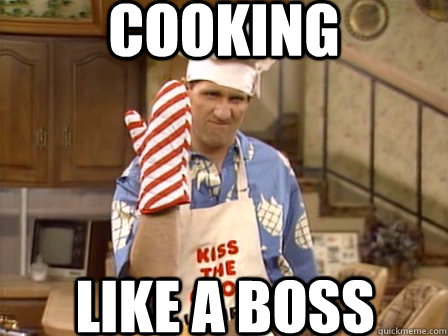 9.
Kraft dinner and Bagel Bites just doesn't impress. This app provides step-by-step video tutorials walking you through the processes of creating fantastic, tasty meals. Don't have the right ingredients or equipment? No stress. These talented chefs cater to all kinds of aspiring cooks making recipes that are easily accessible to all.
Spam
10.
A chance to make millions helping a Nigerian Prince? Yes please. Cheap Mexican Viagra? That sounds legit. There's nothing we hate more than spam, and usually it's our own fault for plugging our email address into any form that asks.
Minimize that spam by using a Mailinator email address. Just type in any email address @mailinator.com and you've got an instant throwaway address to receive verification codes and the like.