It's been a tough month for renters across Montreal.
According to the latest report by liv.rent, average prices for an unfurnished, one-bedroom unit have risen by $45 this month, continuing a "gradual upward trend" that began in December. Certain areas in particular have seen substantial rent hikes since February.
For example, Verdun (+9.96%) and Hochelaga-Maisonneuve (+9.64%) saw the most significant monthly increases for unfurnished units, followed by The Plateau-Mont-Royal (+7.00%) and Villeray-Parc-Extension (+6.26%).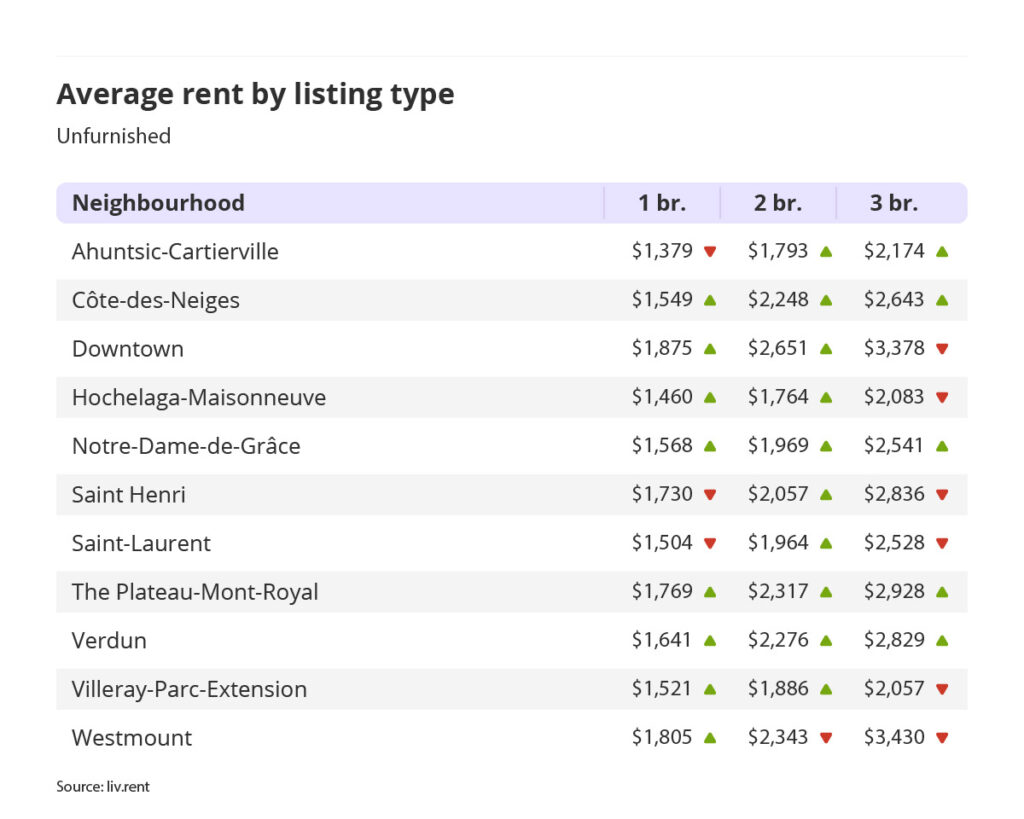 To put things into perspective, Montreal's city-wide rental rates for an unfurnished, one-bedroom unit are up $225 since March 2022.
On the less expensive side, one can rent an unfurnished, one-bedroom unit in Ahuntsic-Cartierville for about $1,379 per month. That same apartment downtown is now going for an average of $1,875 a month — a difference of $496.
Unsurprisingly, downtown had the most expensive rental rates for one- and two-bedroom unfurnished units this month.
Things are not all bad, though. According to data from liv.rent, the price of furnished units actually went down over the past month aside from a few notable exceptions in areas like Côte-Des-Neiges (+15.60%) and The Plateau-Mont-Royal (+6.78%).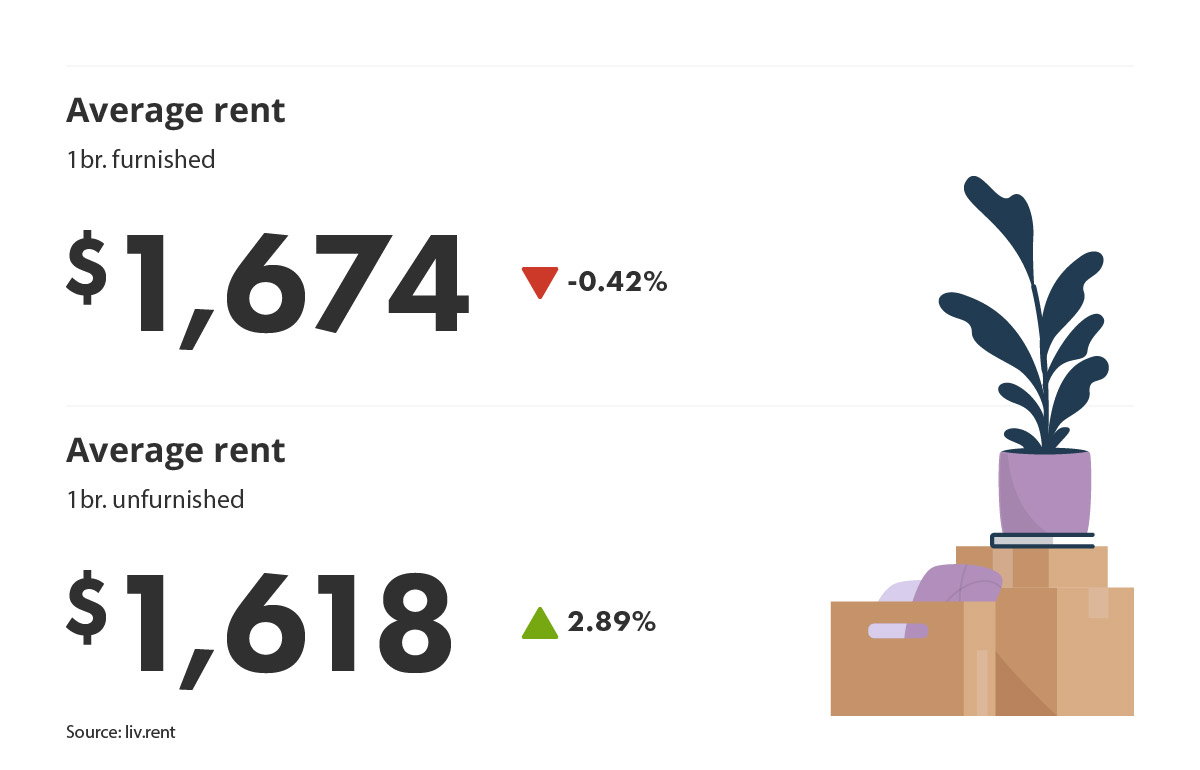 The math in the rent report shows that furnished units on the island now rent for an average of $56 more than their unfurnished counterparts.
As of now, the average one-bedroom in the city should set you back between $1,600 and $1,700.
Click here to read the entire liv.rent report.