10 things that happened around the world this week you should know about
This week, the world meets with both groundbreaking and horrific reports, grapples with threats to international security and sees the environment wreaking havoc while we make leaps to help it survive and much more.
Each Friday, we bring you a roundup of some of the biggest stories making headlines around the world. Here's 10 things that happened outside of Vancouver over the past week that you should know about (in no particular order):
September 12 to 18, 2014
1. ISIS continues to make waves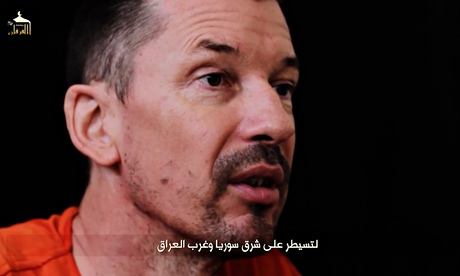 2. Scotland to remain part of the United Kingdom
Scotland has voted against independence after an average voter turnout of 86%, with the No vote at 2,001,926 votes to 1,617,989 for the Yes vote. After a two-year campaign, talks will now begin on "devolving more powers to Scotland." The deputy to Scotland's first minister, Nicole Sturgeon, said that while the results were "a disappointment", she still believes that the country has "changed forever."
3. India and China announce trade deals to boost economic growth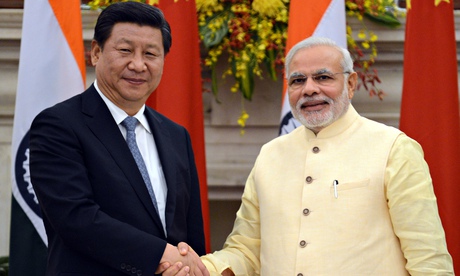 On a visit to Delhi, China's president Xi Jinping said China would invest in "billions of dollars" in India's railways, industrial parks and possibly their nuclear power as well. Currently, China is India's biggest trading partner and trade between the two countries has seen a dramatic spike in the past decade. However, analysts fear that India's $40 billion trade deficit coupled with its potential to be a dumping ground for China in the future may sour the deal.
4. Amnesty International exposes Nigeria's "torture chambers"
In a new report published Thursday, Amnesty International said that torture of men, women and even young children by Nigeria's security forces to extract confessions, extort money or for punishment is routine and no one is held accountable for these actions. The report compiles testimonies and evidence gathered over the past ten years, exposing the institutionalization of torture "in a country that prohibits torture in its constitution, but has yet to pass legislation outlawing the violation."
5. Wildfires in California continue to spread far and fast
New evacuations have been ordered in California after a particularly difficult wildfire doubled in size overnight. The fire has now burned 70,000 acres of in the El Dorado National Forest, with another tough week up ahead as wind continues to fan the flames. A man has also been charged with arson, after a complaint alleges that he "wilfully and maliciously" set fire to the forest. This year's fire season is predicted to be the worst on record, with the state suffering "a devastating three years of drought."
6. UN responds as Ebola cases hit 5,335
The Ebola epidemic is officially deemed a threat to both world peace and security by the United Nations and the UN has now pledged to contribute more resources as the number of those affected surpassed 5,000. The mission, called UN Mission for Ebola Emergency Response, aims to "stop the outbreak, treat the infected, ensure essential services are available, preserve stability and prevent further outbreaks." A team is expected to take action within one month.
7. Researchers develop a blood test to diagnose adult depression
A breakthrough has been made in diagnosing depression in patients, a new study published on Tuesday reports. American researchers in Northwestern University have created a blood test that will be able to use nine markers connected with depression to identify it, rather than trying to make a judgment relying mainly on the symptoms reported by patients. Professor Eva Redei, who developed the test, said that the test finally "brings mental health diagnosis into the 21st century," remarking that "mental health has been where medicine was 100 years ago when physicians diagnosed illnesses or disorders based on symptoms."
8. Japan to resume scientific whaling program next year
In response to a new resolution by the International Whaling Commission placing stricter regulations on whaling, Japan stated this week that they intended to reimplement their scientific whaling program based on "international law and scientific evidence", despite the fact that the UN Court of International Justice ruled that their current whaling program was not scientific. By stating their intent to go ahead with the program, Japan is essentially saying that they will not abide by the new IWC resolution. While other countries whale within their own waters, Japan is the only country to do so in international waters, including a whale sanctuary off the Antarctic coast.
9. Construction begins on observatory tower in the Amazonian basin 
A project that has been seven years in the making has finally hit the ground: Brazil has begun their construction of the Amazon Tall Tower Observatory, which will measure 325m high and be used to monitor climate change. The tower will be able to compile data on cloud formation, heat, water, carbon absorption and weather patterns. As one of the world's most sensitive ecosystems, the Amazon exerts a powerful influence on the atmospheric release and intake of carbon, and the building of the observatory hopes to answer the many questions still pertaining to climate change.
10. North America's first museum dedicated to Islamic art opens in Toronto
The Aga Khan Museum opened Thursday in Toronto, the first museum of its kind in the continent to dedicate itself solely to the celebration of Islamic art and artifacts. The city receives the museum as a $300 million gift from His Highness the Aga Khan and the Ismaili community, who follow the Aga Khan as their spiritual leader. The museum reflects a diverse set of populations, from Lebanese to Persians and Pakistanis to Egyptians and the collection – previously housed in London, Paris and Geneva – features over 1,000 artifacts, of which 250 will be shown at any given time and rotated frequently.
Missed last week's roundup? Read it here.