10 things that happened around the world this week you should know about
From a dropping dollar to water on comets and Mars, this week's news roundup is peppered with diverse coverage of developments in health, business, politics and weather around the world. Ebola fighters are honoured for their work, some minorities edge towards recognition while others are slammed for their religious identity, and politics in the US continue to heat up.
Each Friday, we bring you a roundup of some of the biggest stories making headlines around the world. Here's 10 things that happened outside of Vancouver over the past week that you should know about (in no particular order):
December 5 to 11, 2014
1. Canadian dollar drops to a five year low
Image: Ryan Remiorz/Canadian Press
On Thursday, the Canadian dollar plunged to under 87 cents US, trading at a 5.5 year low after the oil and stock markets have taken a hit. The dollar has slowly been declining over the past two weeks, after OPEC made the decision not to cut back the production of oil to 30 million barrels a day.
2. Curiosity Rover finds new indications of water on Mars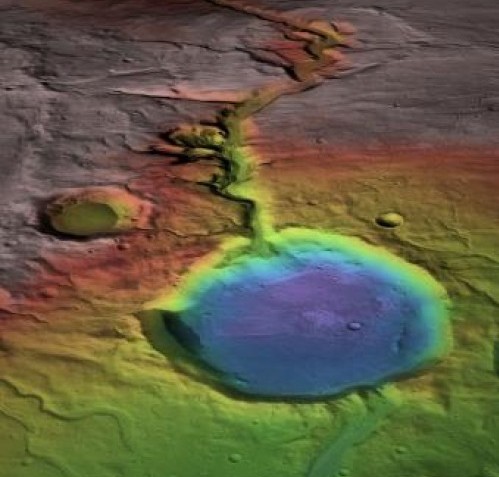 Image: NASA/MRO/Rendering: James Dickson, Brown University
As NASA's Curiosity Rover explores the Gale Crater on Mars, scientists are being led to believe that it was a large lake in the crater that is the reason for its strange formation. Based on Curiosity's readings, it seems that that the crater lake filled with sediment (carried in by rivers) repeatedly and once it reached a certain height, the hardened sediment was eroded by wind, eventually forming the mountainous shape present now. While finding liquid water would give scientists greater hope of finding signs of past life on Mars, there is not enough data just yet to support that.
3. Ebola fighters are named TIME's Person of the Year
Image: TIME
"For tireless acts of courage and mercy, for buying the world time to boost its defenses, for risking, for persisting, for sacrificing and saving, the Ebola fighters are TIME's 2014 Person of the Year," the magazine stated. The epidemic has killed more than 6,300 people worldwide and choosing to applaud these healthcare workers internationally is a commendable effort to thank and appreciate the crucial work so many of them are carrying out in the shadows.
4. Malaria deaths have officially halved
Image: BBC
The World Health Organization (WHO) has said that global efforts have halved the number of people dying from malaria. Between 2001 and 2013, 4.3 million deaths have been averted, due to more diagnostic testing, funding and increased access to malaria medication. However, some still express concerns that the Ebola epidemic could trigger an increase in malaria cases once again.
5. Report on CIA reveals brutal post-9/11 interrogations
Image: Larry Downing/Reuters
A US Senate report has said that the CIA carried out "brutal" interrogations of al-Qaeda suspects in the years after the 9/11 attacks on the US, while misleading members of the White House. Although the CIA insisted that their techniques were necessary to prevent threats to national security, the authors of the report concluded that none of their harsh methods effectively stopped any kind of terrorist attack.
6. Rosetta results: comets did not bring water to earth
Image: European Space Agency
After making history by landing a probe on a comet, the European Space Agency's Rosetta has found water – but not the kind we were hoping for. The comet's water is heavy, and contains more of a hydrogen isotope, deuterium, than water on Earth. This has overturned scientists' theories that comets brought water to Earth, complicating the question of both the origin of Earth's water as well as our understanding of comets.
7. Australia considers indigenous recognition vote
Image: Getty Images
Almost 100 years after their constitution was drafted, Australia is now moving closer to formally recognizing the Aboriginal and Torres Strait Islanders as their first peoples. Indigenous people represent 2.5 per cent of the country's population of 24 million, and unlike settler nations such as Canada and New Zealand, Australia's constitution does not mention its indigenous people and has two 'race provisions' that allows states to ban people from voting based on their race. On Thursday, Prime Minister Tony Abbott pledged to hold a referendum in 2017.
8. California hit by 'Pineapple Express' storm

Image: AP Photo/Santa Rosa Press Democrat, Kent Porter
A powerful storm slamming into a parched California with winds up to 100 mph could bring small tornadoes and isolated waterspouts over the next day. While the storm is expected to end today, much damage has already been done, with flooded roadways, mudslides and thousands left without electricity, prompting several evacuations. Despite the magnitude of the storm, farmers will still need more storms of this size to even begin recovering from their record drought.
9. China bans veiling in its capital of Muslim religion
Photo: Associated Press
On Thursday, authorities announced that the capital of China's western region, Xinjiag, has introduced a law banning veiled robes as Beijing continues their campaign against religious extremism. Xinjiang is home to the Turkic-speaking Uighur minority Muslims, and authorities say they are targeting "manifestations of religious extremism" among the group, such as beards and women's veils.
10. Minority US congressional staffers stage walk out
Image: Alex Wong, Getty Images
Over 100 congressional staffers walked out from their jobs on Thursday to show their support for the families of Michael Brown and Eric Garner, after two grand juries decided not to indict the police officers responsible for their deaths. Standing silently on the House steps, Senate Chaplain Barry C. Black said a prayer to forgive them for when they failed to "lift [their] voices for those who couldn't speak or breathe for themselves."
Missed last week's roundup? Read it here.
Also check out our new weekly series, published every Wednesday – 9 good things that happened around the world last week.
Featured image: Vern Fisher, AP