11 things that happened around the world this week that you should know about
This week, freak weather makes its rounds from Japan to Bermuda and tense political pockets show promise of resolution in both Asia and the Middle East. Freedom is granted to hostages in Nigeria, but this week we still remember that it marks six months since 276 schoolgirls were taken, and are yet to be returned. And despite the cornucopia of health and life-threatening situations taking lives everyday, scientists are still finding ways to help our planet and its future generations survive.
Each Friday, we bring you a roundup of some of the biggest stories making headlines around the world. Here's 11 things that happened outside of Vancouver over the past week that you should know about (in no particular order):
October 10 to 16, 2014
1. Extreme weather sweeps across the globe
[youtube id="2jjLe5wIcDI"]
2. 27 hostages freed by Boko Haram
Several months after being seized in two separate raids at Waza and Kolofota (towns close to the Nigerian border), 27 hostages were handed over to Cameroonian authorities by Nigerian Islamist militant group Boko Haram on Saturday. October 14 this week also marks six months since Boko Haram kidnapped 276 schoolgirls, who have still yet to be found.
3. 500-million year old blind water creatures may be our cousins
Researchers from the University of Adelaide announced this week that their study of new vetucolian fossils possibly places the blind water creatures in the same group as vertebrates such as humans. Vetucolians were discovered about 100 years ago across the globe, but scientists have always had difficulty allocating them to a specific group. The researchers said that while they don't relate to us directly in the evolutionary line, they are however "among our distant cousins."
4. Assisted suicide debate meets with skepticism from Supreme Court
On Wednesday, the Supreme Court in Ottawa opened up discussion on whether or not the ban on doctor-assisted suicide should be lifted. In Canada, suicide is not a crime – but assisted suicide is. However, judges have been sceptical of the defense, arguing that it is "stereotypical" to assume that everyone needs such protection, when not all of them may want it. Lawyer Joseph Arvay is representing several plaintiffs in this landmark case.
5. Researchers create 'Alzheimer's in a Dish'
Researchers at the Massachusetts General Hospital in Boston have successfully created a petri dish with human brain cells that develop the 'telltale structures' of Alzheimer's. This is a major leap for drug testing and understanding the disease, as it fills the gap for a viable model of Alzheimer's that was crucially missing before this breakthrough.
Scientists will now be able to test drugs cheaply and easily, and neuroscientist Dr. Tanzi has started an ambitious project to test 1,200 drugs on the market, with 5,000 experimental ones having finished the first phase of clinical testing already.
6. Hong Kong protestors cleared out from protest sites
Three weeks after protestors in Hong Kong stand firm on their demands, police have cleared one out of three protest sites. Following violent confrontations with the police in the past weeks (a video released this Wednesday showed a police officer violently beating a protestor) the protestors have been leaving voluntarily early yesterday morning. Protestors believe the sites will be cleared soon, which will hopefully bring some compromise as the first negotiations begin next week.
7. First mission in history to land a spacecraft on a comet gets the green light
The first attempt to land a spacecraft on a comet has been scheduled by the European Space Agency for November 12. On Wednesday, the agency said that the unmanned probe Rosetta would drop its 100 kg lander at 'Site J' on the 4 km-wide comet. Through this mission, scientists hope that it will help them learn more about the evolution and history of our Solar System, as well as answer questions regarding the origin of Earth's water.
8. Islamic State begins to retreat from Syria's Kobane
IS fighters have retreated from all areas in Kobane, except for two pockets of resistance in the east. After 14 airstrikes carried out by the US in under 24 hours, fighters have been pushed back significantly. Kurdish forces are now said to be in control of 65 to 70 per cent of the city, but IS fighters still remain a partial threat in some areas. Despite more than a thousand civilians still being trapped in the city, Kurdish forces believe they have a victory in their sights.
9. Catholic Church releases encouraging pro-gay document 
On Monday, the Vatican released a document stating that "homosexuals have gifts and qualities to offer the Christian community" and 'asked how that could be balanced with doctrine.' This has been hailed as a breakthrough and incredibly progressive by Roman Catholic gay rights groups, but still meets with outrage from conservatives. The document details the discussion of the church's treatment of LGBT people between 200 bishops, and even moves to acknowledge positive elements of same-sex marriages and children of same-sex unions.
10. Egyptian security forces crack down on student activists
[youtube id="9AnRBjsU0Qs"]
In an attempt to crush renewed waves of protests against Egypt's military-backed government, Egyptian security forces have been arresting students at the start of the school term. At least 91 students have been arrested since Friday, and students are now referring to their universities as "a big prison."
President Abdel Fateh el-Sisi has issued an edict that gives him personal authority to elect department heads and university presidents, and he gave his appointees new powers to both expel students and dismiss faculty. This move has only been met with new waves of protests.
11. Breakthrough made with power source based on nuclear fusion energy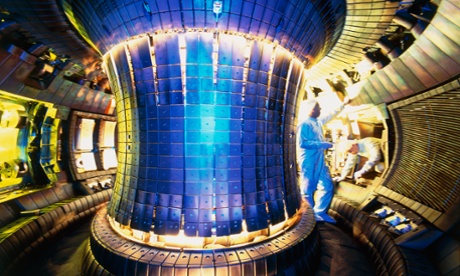 On Wednesday, Lockheed Martin Corp announced that it had made a technological breakthrough by developing a power source based on nuclear fusion that could result in cleaner energy use within 10 years. The first 100MW reactors are small enough to fit on the back of a truck – 10 times smaller than current reactors. They would produce significantly less waste than coal-powered plants as it would be using deuterium-tritium fuel, which is capable of generating nearly 10 million times more energy than the same amount of fossil fuels.
The company hopes to build a compact fusion reactor within a year, and subsequently a prototype in five years.
Missed last week's roundup? Read it here.
Breaking update: This morning, Nigeria's military announced that it had agreed to a truce with Boko Haram and that the abducted schoolgirls will be released. Read more.
Featured image: Lam Yik Fei/Bloomberg