SixPack: Canucks fall asleep at wheel, lose 3-1 to Ducks
"Talk about Murph's hair."
This was the advice given to me by a buddy when I was lamenting the fact I had nothing to write about.
You see, tonight's game wasn't very good. Or fun. Or exciting.
It wasn't much of anything.
I guess if you manage to pull an exciting game out against Minnesota earlier in the week, you're bound to run into a snoozer at the next one.
Maybe the Canucks were too busy focusing on the King of Pain Kadri's visit on Saturday?
Yes, let's pretend it was that.
This was the reason the Canucks lost 3-1 and looked worse than a plot line of any episode of Scorpion.
THAT SHOW IS TRASH AND YOU KNOW IT.
Either way, tonight was a poop emoji. I literally could have handed in six points of nothing but the poop emoji and nobody would have argued with me.
Except maybe Rob. He might have been confused by the poop emoji.
"Is it ice cream? Wait it's poop? Why does it have eyes then? I don't like this Wyatt. Also you spelled "defence" wrong again."
Ondrej Kase, another first career goal ever against the Canucks, scored. His name sounded like "Kesha" when they said it on air.
My main enjoyment for the half the game was imaging Kesha tearing up the Canucks with her speed.
This was the kind of game it was.
Now I realize that I probably haven't gotten you jacked up to read this post game report with that introduction, but read it anyways. You're already here, right?
Come on, it won't be that bad.
Please read it.
Please.
I'll award emojis?
1. Dan Murphy's hair
Dan Murphy's hair this season has been inconsistent.
Known for being one of the sharpest hair cuts around, Dan has struggled with keeping his grade A flow game going.
Will he get a hair cut and turn the season around? Is his hair cut the one thing that is holding the team back?
I don't like to single out one person as the reason for a failed season, but…
Dan Murphy gets a hair cut emoji.
2. Low event hockey
as I follow this one from afar, tonight feels like the quietest #Canucks game night on twitter. Ever.
Yes?
No?

— Jeff Paterson (@patersonjeff) December 2, 2016
Twitter was pretty dead.
Even the heroics of Lastname from Tuesday's game weren't enough to rally the people.
Lastname with 0 minutes of ice time by the way.
Thanks Willie.
Crowd cant get a wave started even

— sedinitronic (@sedinitronic) December 2, 2016
The crowd was pretty dead.
When you can't get a wave going at Roger's Arena, you know something is wrong.
This is a crowd that will sometimes do a wave to celebrate the fact they did a wave.
They've been down 5 goals before and randomly started doing the wave.
Yet tonight, it was no go.
Hard to raise your arms when you're trying to drink your way through a game?
Not a full arena pic.twitter.com/IxTGfnbES5

— sedinitronic (@sedinitronic) December 2, 2016
It wasn't a very full crowd, either.
Maybe they tried the wave but it fell apart when it hit dead seats?
I realize I've spent a long time breaking down the reason why a wave wasn't started, but it was either that, or more in depth analysis of Dan Murphy's hair.
The fans get a snoozing emoji.
3. Hello Larsen my old friend
Didnt miss larsen when he was out of the lineup #canucks

— George Foussekis (@CanucksFin56) December 2, 2016
Edler Tanev
Hutton Gudbranson
Tryamkin Stecher
I don't think anyone can argue that should be (or some variation of that) the Canucks defence once everyone is healthy.
Larsen has simply not done enough to warrant a spot in the starting six.
But as we know, injuries happen every year, so now we sit and watch Larsen try and make a play for his spot in the top 7.
That's Larsen and Tryamkin giving up a lot of real estate to the Ducks.
That is not effective defending.
Larsen and Tryamkin ended up with 35% and 17.65% Corsi respectively.
Honestly, the game was all bad, so I don't really want to harp on anything too much, because that would probably be over analyzing things.
OK maybe the wave couldn't start properly because they lacked leadership amongst the crowd…
Larsen gets a "Hrmm…." emoji.
4. Bad Luck Gudbranson
Erik Gudbranson loses a crease battle to Erik Gudbranson

— CanucksArmy (@CanucksArmy) December 2, 2016
Gudbranson has had a rough start to his Canucks career.
In fact, in many ways it's kind of mirrored Sbisa's Canuck career.
Brought in as a gritty defender, a guy who makes life tough for the opponent.
The kind of defenceman that ruled the roost in the early 90s, back when holding was allowed.
And much like Sbisa, we've seen Gudbranson struggle with the puck.
He's prone to overreacting on plays.
Offensively he isn't super imaginative.
He's kicked the puck into his own net.
The effort is there, though. I mean, you don't go diving on the ice to cut off a pass if you don't at least somewhat care about trying to defend.
Yet tonight, there he is in the crease, slipping on a discarded stick, the puck bouncing off his back, off the post, off his arm, and into the net.
When it rains, it pours, as they say.
It never helps to be on a team that struggles to win, of course. Back in 2011 he might have survived some of the heat he gets from the fans.
Remember Keith Ballard? He became a loveable comeback figure for fans, back when the team was still good, despite struggling mightily.
He became a mascot of sorts. A great cause for the fans to champion.
When the team isn't a 2011 team, though?
You get the poop emoji.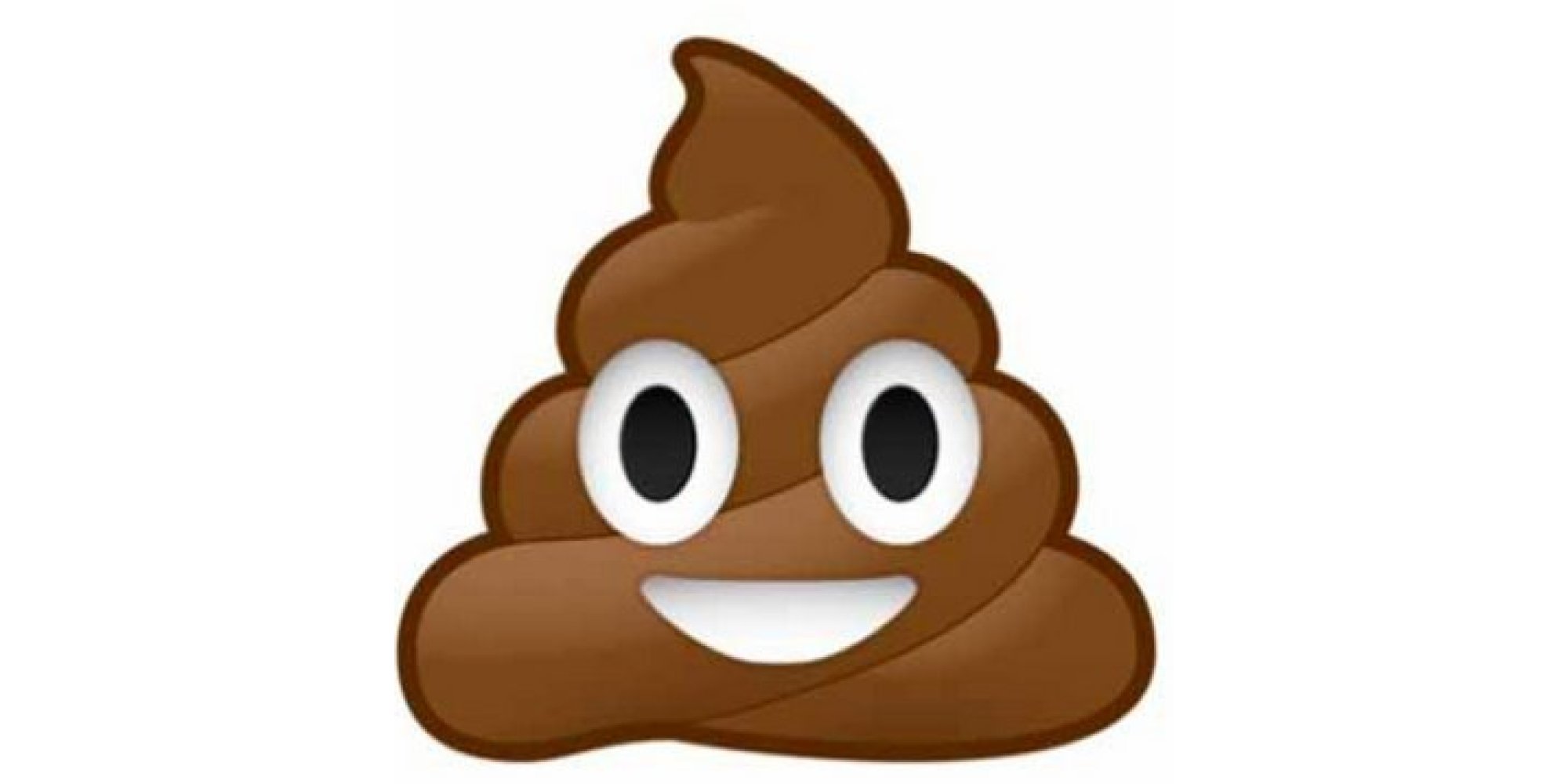 5. Troy Stecher is good
I can probably reuse that headline every SixPack.
But here he is, chasing down a puck, then realizing Sbisa has a better angle than him.
So he lets up, and skates to the middle, to cut off any pass attempt into a dangerous zone.
He then gets the puck because he's dope and does dope things.
And it wasn't Stecher's best night. He got beat to the puck and got cut off himself at times.
But when you watch Stecher, he gets things done.
When the team is down a goal, you WANT Stecher on the ice.
His relentlessness with the puck is mesmerizing to watch. You can see his brain churning as he tries to figure out a way to score or get a shot through or get the puck in the other end.
Troy Stecher gets a thumbs up emoji.
6. Willie's lineup
Megna with the Sedins now. We have reached peak Willie. #Canucks

— Jeff Voon (@jvoon) December 2, 2016
horvat has played 6:49 at even strength. Burrows at 6:26. That's been your best line for three weeks ….

— Jason Botchford (@botchford) December 2, 2016
Horvat ended up with 15 minutes of ice time. Burrows 12:39.
Granlund had almost 19 minutes.
Sutter, 21.
Now, nothing against those two, but Horvat has been the engine of the machine as of late.
When you watch Canucks games and want some energy and offence, it's been coming from Horvat.
So yeah, seeing him with limited ice time is going to be confusing to many people.
Especially in a game when it took the triumphant return of Bieksa's best friend the stanchion, to get a goal.
That, and the two minutes that followed, were the only exciting parts of the game.
It was quickly snuffed out by a dribbler of a Ducks goal.
Willie's ice time decisions get an unamused emoji.
BONUS CONTENT
Boo this man. #Canucks pic.twitter.com/wzcq5aChqY

— Harrison Mooney (@HarrisonMooney) December 2, 2016
those memories tho pic.twitter.com/9hRym0mgea

— Jason Botchford (@botchford) December 2, 2016
Kesler hit a post and got no points.
Moral victory?
Moral victory.
That's what long-time Canucks fans look like. pic.twitter.com/So4nFuRwIT

— Andy Cole (@AndyCole84) December 2, 2016
"Why is Horvat not getting ice time? Also, am I giving coal to Coach Willie this year…"
#Canucks first unit power play is slow, predictable and impotent. It's a wonder they scored last game

— Omar A (@omarcanuck) December 2, 2016
The Canucks had a 5-on-3 where all Henrik did was try and force a pass through the crease.
It worked once, and Gibson made a good save, but it was stopped the 87 other times Henrik tried it.
You make one mistake…. #canucks pic.twitter.com/uC1DqQmDUO

— Greg Shannon (@Greg_Shannon) December 1, 2016
Where was our hero when we needed him most.
Ok, its just piling on at this point. #canucks pic.twitter.com/eDcrh2ZnNQ

— Greg Shannon (@Greg_Shannon) December 1, 2016
Nice.