10 good things that happened around the world last week
Every time we try to catch up on the news, negative stories constantly seem to dominate the headlines. There's a reason why we say some things "restore our faith in humanity" – it's because we rarely get exposed to the wealth of good things happening around us everyday.
That's why each Wednesday, we will be bringing you a roundup of some of the biggest positive stories from around the world to help brighten your day. Here's 10 good things that happened last week that you should know about (in no particular order):
November 16 to 23, 2014
1. KLM helps passengers take off with a smile
[youtube id="DH8D2OHn18c"]
Last week, KLM released this video showing their latest marketing stunt: they approached family and friends that bid their loved ones goodbye to write personal messages, and then hurried off to the plane to place them on the passenger's headrest before they got on the plane. How much better would your flight experience be if you were to receive parting words, twice?
2. French man with Down's Syndrome receives 30,000 birthday cards
Manuel Parisseaux loves receiving postcards. He lives in Calais, a small town in France, but managed to receive thousands of warm wishes from Hong Kong, Sri Lanka, Australia and more after his mother made a small (now viral) request on Facebook – for his 30th birthday, she wanted him to receive cards from all their friends. The post was shared widely, resulting in a lorry having to transport the mountain of cards and gifts to him. Read more
3. Baby trapped in overturned car is saved by a bystander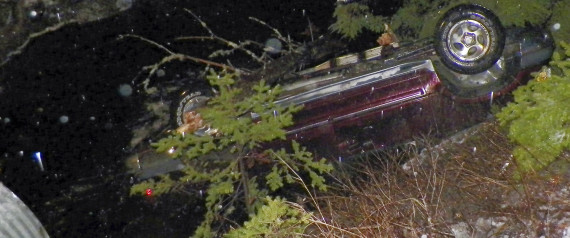 In Maine, Leo Moody was driving home last Monday when he saw a car that had been flipped in the water. After calling 9-1-1, he rushed to the vehicle and realized a baby was in the backseat, and he swam in the freezing water to the car to cut through the seat belts to free the seat. After he rescued the baby, another passer-by, Wade Shorey, was able to perform CPR and resuscitate the three-month old baby girl, who had been submerged for a short time. Read more
4. Crowdfunding helps save an abandoned paraplegic dog
On her vacation to Thailand earlier this year, Meagan Penman found this dog, Leo, dragging its legs behind him. Penman tried to reach out to local shelters, but no one would take him in. He had a broken back and was completely paralyzed in his two back legs – so she decided to bring him to Canada, where she believed he had hope for a better future. Last week, Penman was happy to shut down her crowdfunding pages after she managed to raise more than $7,000 for his transport and medical bills, and Leo now has a loving home in Ontario. Read more
5. A five-year old becomes the youngest computer specialist in the world
We all have our milestones – but not many can say they became Microsoft Certified Professionals at five years old. Ayan Qureshi from Coventry, recently passed Microsoft's exam, which he actually found to be "difficult but enjoyable." His father, an IT consultant himself, introduced Ayan to computers just two years ago. Ayan has his own computer lab at home, which includes a computer network he built himself. He spends two hours a day learning about the operating system, and hopes to start his own company one day. Read more
6. Spanish football team helps save pensioner from homelessness
85-year-old Carmen Martinez was evicted from her home in Madrid last Friday, because she was the guarantor of a debt her son had taken from a private lender that he was not able to pay back. According to Martinez, she is illiterate and had no knowledge that this was the case. After a video of her eviction went viral, Rayo Vallecano, a local first division team, couldn't resist an opportunity to help someone in their community. To her surprise, they stepped in and will be paying her a monthly sum so that she is able to rent a new home. Read more
7. Hope for endangered Malayan tapir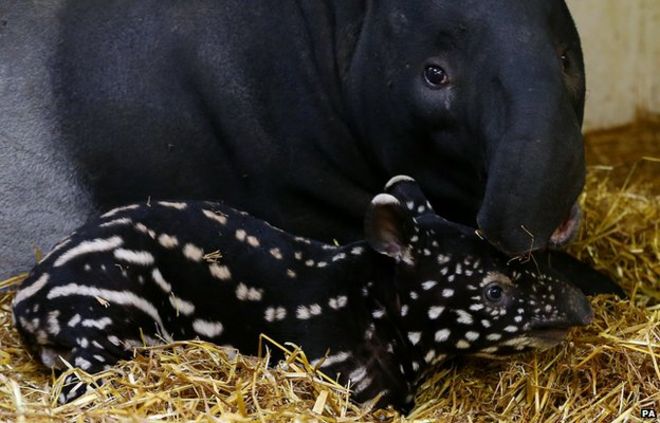 With only under 2,000 Malayan tapirs existing today, a zoo in Kent was delighted to see one male, Nias, birthed in their reserve last week. "We're all really proud of our breeding success with this species," the director said. Due to deforestation, hunting and logging, the numbers of Malayan tapirs in south-east Asia have been dropping drastically in recent years. Nias is now the 11th Malayan tapir born at Port Lympne Reserve since 1989, giving it a reputation as one of Europe's most successful breeders of the animal. Read more
8. Kind Samaritan in Edmonton brightens a student's day 
Derek Murray, a law student at the University of Alberta, forgot to turn off his headlights when he parked it in a residential neighborhood. When he returned, his battery was dead, but his faith in humanity was restored when he read the stranger's note. "This guy saved my day from being ruined. Faith in humanity increased a couple notches," Murray wrote on his Facebook page. Read more
9. Stray dog joins Swedish race team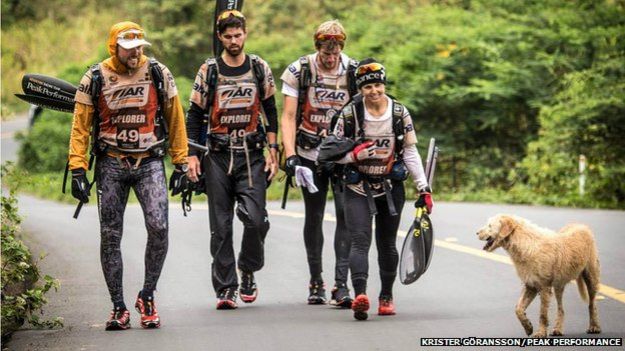 After offering food to a stray dog while trekking in Ecuador, the team saw the dog (now, named Arthur) follow them while they completed the 430-mile Adventure Racing World Championship. No matter what they did – be it kayaking or hiking – Arthur was always by their side. The team is now happy to have brought him back to Sweden with them, where he will receive medical attention and of course, a lot of love from the team that "made a new friend." Read more

10. Four-year old boy pens heartwarming love letter
Bennet's adorably honest love letter to his four-year old classmate, Bailey, was posted on Reddit last week and became widely shared in a short amount of time – for obvious reasons. But his mother, Jennifer Skinner is the most touched. "He was diagnosed with cancer at six months old and actually goes up for one of his last cancer checks in Portland, Oregon very soon," she said. "I'm always nervous about these checks and this has been a nice distraction." Read more
Do you know a local Good Samaritan? Send in your stories and photos of positive things you see in Vancouver to [email protected].