After more than two years of the pandemic, this the first year many will be gathering with friends and family in person. Loved ones will no doubt be flaunting new cooking skills and recipes learned in lockdown.
Show your appreciation by picking up one of Daily Hive's Best Cookbooks of 2022. These books are sure to please all palates, with hundreds of recipes to suit vegetarians, vegans, and gluten-free folks.
With dishes hailing from Ukraine, Mexico, France, Sri Lanka, and of course, Canada, there's no shortage of excellent options to choose from.
The fourth book from The Great British Bake Off finalist and food writer Ruby Tandoh caters to cooks of all levels. More than 100 recipes are split into six chapters, from low-effort choices to more immersive and in-depth projects.
Tandoh gives options for those suffering from chronic illness and disability, accessibility issues, and sensory impairments. She skipped the photography and instead opted for illustrations, hoping readers will judge their success in tastes and smells instead.
What do you do if you know a fussy eater? You buy Joanna Fox's new cookbook. Filled with more than 100 recipes from the top chefs across the country, Little Critics addresses the problem of parents with kids who refuse their cooking. 
From Suzanne Barr's Cauliflower Cheese Bake to Fred Morin's Filet Mignon & Frites, this fun and adventurous collection is not to be missed.
Born in Snihurivka, Ukraine, and now based in San Francisco, chef Anna Voloshyna's BUDMO! is an impressive cookbook with an abundance of flavourful dishes from the Eastern European region. 
The author, who recently shared her family's story with The Washington Post, dishes up a multitude of recipes for borschts and soups, cabbage rolls and potato salads, as well as traditional pickling methods. This is the ultimate year-round book for the passionate entertainer.
Much more than a cookbook, this offering comprises dishes, stories, and stunning photography from one of the country's leading culinary destinations. Split into four seasons, Canada's Food Island gives readers a sense of what living on the bountiful land is like.
"These recipes and stories are expressions of our nature – of who we are and where we live," writes Stuart Hickox. Royalties from sales of the book will go to PEI food banks.
Julia Rosenfeld's cookbook takes a deep dive into the San Antonio food scene with more than 80 recipes from some of the city's favourite restaurants.
From the famous Mac & Cheese at Smoke Shack Meat Market to the Opera Cake from La Panaderia, San Antonio Cooks is packed full of scrumptious fare to satisfy all appetites. You'll be craving a trip to the south after you cook your way through this book.
Four-time bestselling cookbook author Kim Kushner's The Modern Table offers up 75 flavourful kosher recipes. Through visually appealing photos and easy-to-follow instructions, Kushner sets the tone for casual midweek dinners, elaborate Shabbat feasts, and everything in between.
She reminds us that "it's the sharing of food that ultimately heals."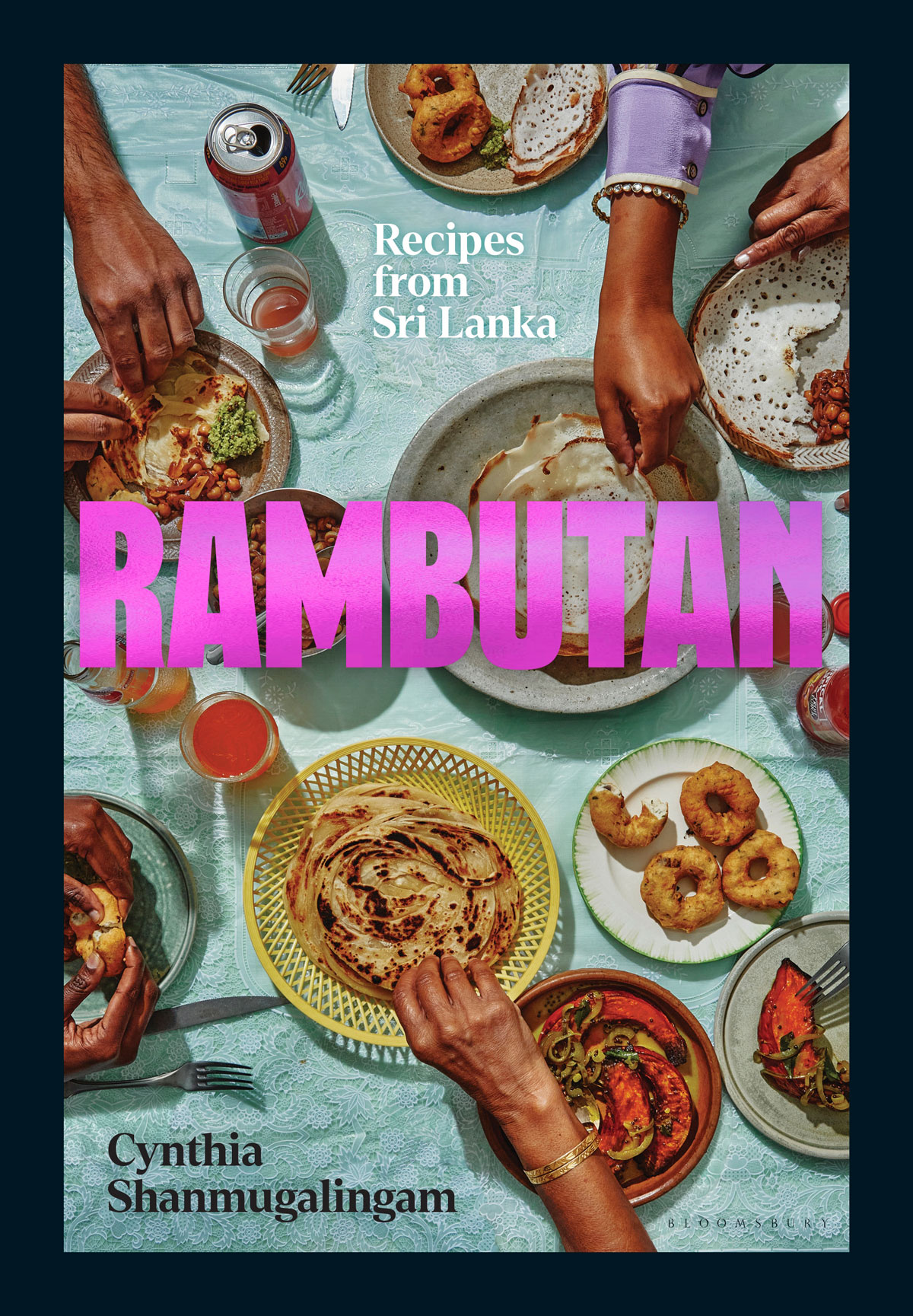 Experience the tastes, smells, and colours of Sri Lankan cooking in this outstanding cookbook featuring more than 80 recipes from the author's ancestral homeland.
Shanmugalingam offers up an introduction to the country's history before setting off into rich and tasty curries, street foods, and portable snacks. The Milk Toffee is a must and every dish should be served with a side of simple Godamba Roti.
Cristian Broglia's cookbook features 350 naturally gluten-free recipes drawing from the broadest range of international food cultures. 
Gracing the pages are delectable dishes like Filled Coconut Pancakes, Peanut Soup with Bananas, Kimchi Stew with Pork, and Argentine Rice Pudding. This is the ultimate gluten-free bible.
Former Chez Panisse chef and the man behind many of Bon Appétit's tasty recipes, New York Times bestselling food writer Andy Baraghani takes readers on a wholesome journey back to their home kitchens.
Baraghani presents 100 recipes like Caramelized Sweet Potatoes with Browned Butter Harissa and Tangy Pomegranate-Chicken, and along the way, he teaches an array of cooking techniques to minimize time and maximize flavour.
Renowned chef Jean-Christophe Poirier's Where the River Narrows, co-written with Joie Alvaro Kent is an incredible foray into French and Québécois cooking. The introduction gives readers a glimpse into Poirier's life as a chef before he offers advice on how to use the book. "Cook with emotion, logic, and love," he writes. 
This book is an endeavor to welcome as the new year approaches, and we guarantee a visit to St. Lawrence Restaurant will be on your bucket list after reading.
"This book navigates not only what it means to be Korean American but how, through food and cooking, I was able to find some semblance of strength, acceptance, and confidence to own my own story," writes Kim.
With thought-provoking essays, teachings on the Korean pantry, and the history of Korean cooking in America, followed by recipes for Gochugaru Shrimp and Grits, Maple-Candied Spam, and Milk Bread with Maple Syrup, Kim's offering is both insightful and engrossing.
Anna Stockwell wants you to know that everyone is welcome and that hosting a dinner party "doesn't need to be formal or fussy, or even a lot of work." In her gorgeous debut cookbook, which is entirely gluten-free, her thoughtful consideration, and attention to detail do not go unnoticed.
Stockwell, an expert at what she does, walks readers through planning, preparing, and entertaining guests. This is a cookbook for all.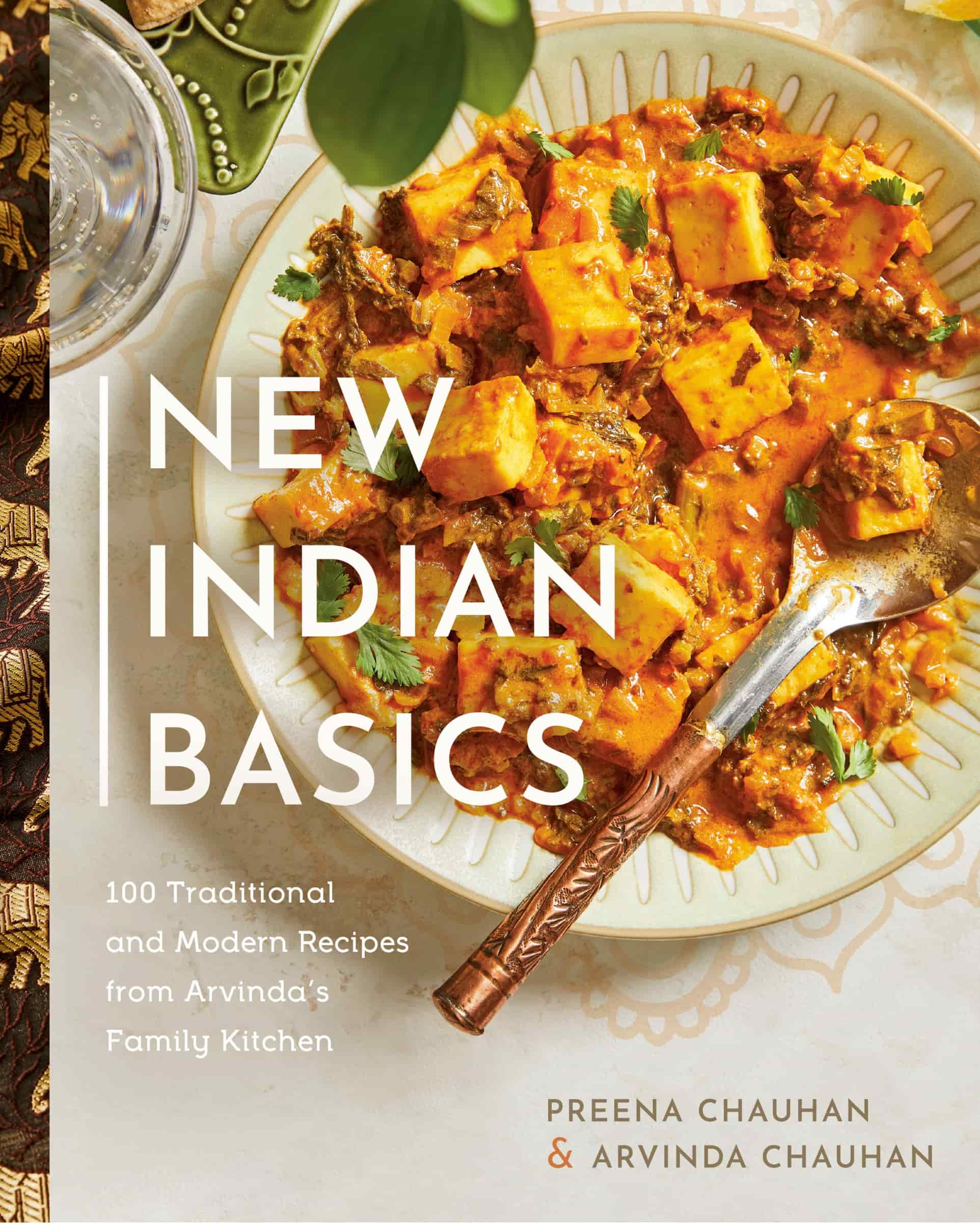 Indian dishes can feel overly complex to newcomers, but Preena Chauhan and her mom Arvinda are here to bring it back to basics. It starts out with a deep dive into spices; how to store, layer, and pair them. Following that, there are sections on lentils and beans and homemade dairy products. 
New Indian Basics is for anyone with a love for Indian food that wants to learn the foundational tools to make any dish. They can cancel the reservations and forget the take-outs — this book is a blessing.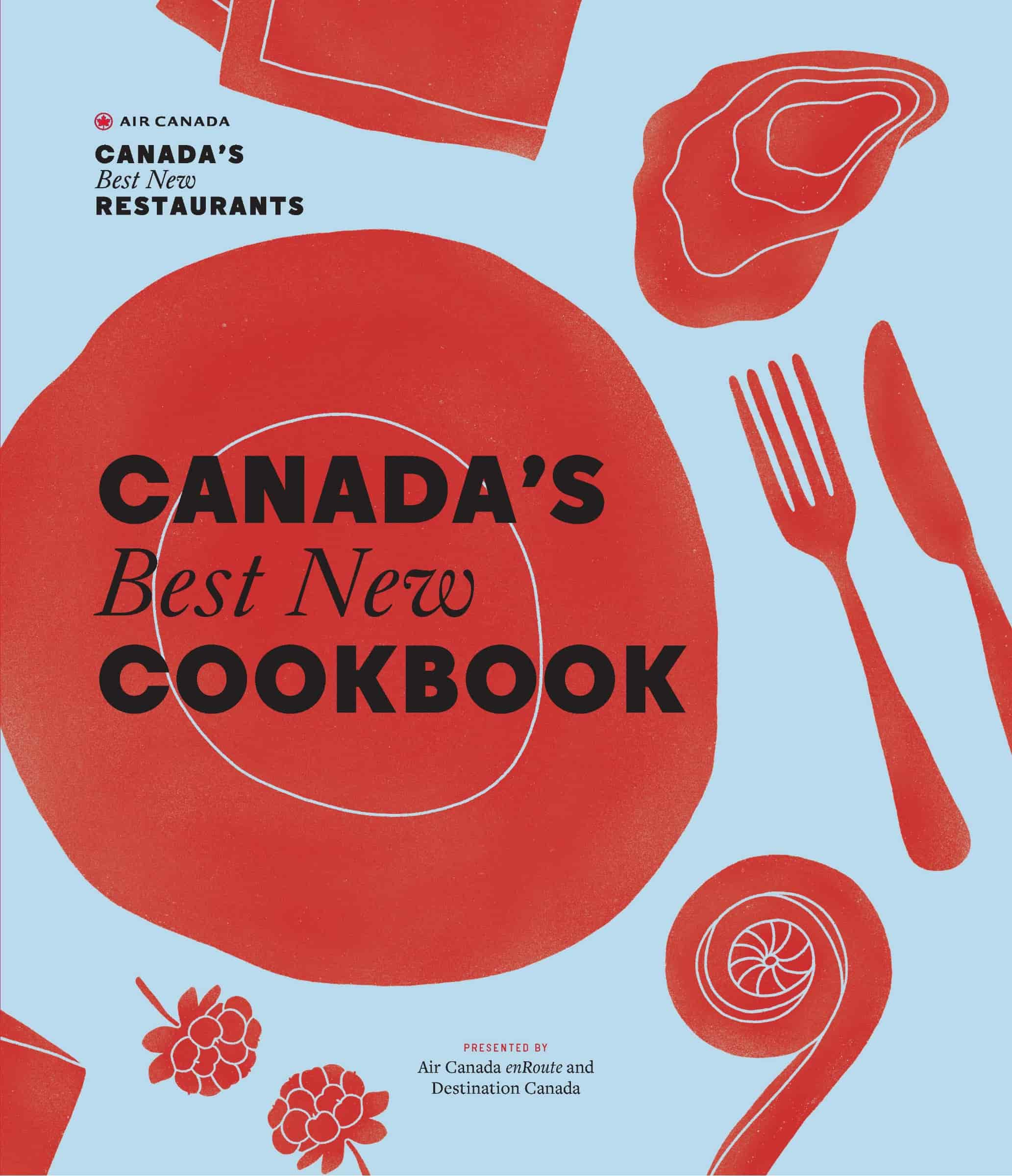 From Amy Rosen, the James Beard nominated, award-winning freelance journalist, comes a remarkable showcase of our nation's best dishes uncovered by Air Canada's enRoute. 
Travel from coast to coast and enjoy delicious meals like Campanelle & Wild Boar Ragù from Vancouver's Ask for Luigi and the much-loved Pea Salad from Donna's in Toronto. One dollar from each sale will be donated to the Canadian Hospitality Foundation.
If what you desire is a guide to Mexican cuisine, look no further. From chef Margarita Carrillo, who has had a global career spanning more than three decades, this exquisite cookbook features authentic fare to feast on any time of day.
Savour traditional drowned eggs for breakfast, and whet your appetite for Carrillo's Flourless Chocolate and Pecan Cake, all while learning the basics through easy-to-follow instructions. Sure to become a kitchen stable.
Craving something sweet? Claire Saffitz, New York Times bestselling author of Dessert Person, is back with her second book and proves yet again to be a master of cakes, custards, cookies, and more. 
The former Bon Appétit editor includes recipes for everything from Banoffee Pudding and Beignets to Malted & Salted Caramel Pudding and S'mores Tart. A key tip from Saffitz: "Believe in yourself." Reading this book will become a nightly ritual.
When in France, a visit to award-winning bakery Maison Kayser is a must. Baker Éric Kayser has been rolling dough for more than four decades and is among the world's most established at his craft. 
Kayser's forthcoming cookbook showcases 60 bread recipes made from a variety of different flours, including gluten-free options. For the bread enthusiasts in your life, this is the perfect gift.
In her new collection, Netflix host Nadiya Hussain offers up a mouthwatering selection of everyday bakes to suit every mood. Take it easy with Hussain's Citrus Cream Cake, or fuel your next adventure with her Granola Breakfast Cups.
Thoughtfully curated and beautifully presented, the New York Times bestselling author sets no high standards and reminds readers that "anyone can bake… All you need is an oven."
Food Network host Molly Yeh's offering is an opportunity to try new and original dishes as the author draws on her own Chinese and Jewish heritage and her husband's Scandinavian background.
From the Doughnut Matzo Brei to Stollen Granola, this is a hearty and wholesome cookbook that will leave readers craving more.
Let's agree on these things: Ina Garten is an icon and her husband Jeffrey is the luckiest man on earth. Garten has graced us with her presence on television for 20 years, warmed our hearts with her approach to cooking, and now in her 14th book, the bestselling author presents a selection of uncomplicated at-home dinners.
Go-to Dinners is an essential cookbook for parents, new cooks, or anyone who wants to have a night off from cooking and doesn't want to splurge on take-out.
From JR Ryall, renowned pastry chef at Ballymaloe House in County Cork, Ireland. Ryall has been working at the establishment since the age of 15, and having staged with The River Cafe, Ottolengi, Chez Panisse, and others, he now oversees the dessert menu. 
This new collection is a presentation of 130 confections accompanied by a stunning array of photographs. The Chocolate Mouse Gâteau and Ice Cream Bomb are the ultimate dinner party serves.
An intriguing title from the three-time James Beard Award-winning, Michelin-starred chef Heston Blumenthal. This is a wonderfully unique option for fans of the chef and those who dare to try something unconventional.
Blumenthal is known for his wild experiments in the kitchen, and his forthcoming cookbook offers a chance to join him in creating dishes like Bacon and Egg Porridge or a Banana and Parsley Smoothie.