10 good things that happened around the world last week
Every time we try to catch up on the news, negative stories constantly seem to dominate the headlines. There's a reason why we say some things "restore our faith in humanity" – it's because we rarely get exposed to the wealth of good things happening around us everyday.
That's why each Wednesday, we will be bringing you a roundup of some of the biggest positive stories from around the world to help brighten your day. Here's 10 good things that happened last week that you should know about (in no particular order):
November 24 to December 1, 2014
1. WestJet brings Christmas to the Dominican Republic
[youtube id="p-BKX3G0BpQ"]
Last year, WestJet surprised its passengers in Canadian airports by giving them the presents they wanted for Christmas. This year, the airline moved away from the large-scale giving and narrowed their efforts down into one community, Nuevo Renacer in the Dominican Republic. After placing a sleigh in its sandy streets that had a virtual Santa ask people what they wanted for Christmas, residents were in for a pleasant surprise. Read more
2. Burger King owner finds $100,000 and does the right thing
Last week, a backpack containing $100,000 was found left behind in a Burger King in San Jose, California. The owner of the franchise, Altaf Chaus, reported the money to the police right away – and even after being informed that the money could be his if no one came forward to clam it, Chaus said he would donate it to charity. He believes he is only entitled to money he works hard for! Read more
3. An elderly man in Bucharest, Romania receives a new home from strangers
[youtube id="u1dkeV0Rfe4″]
These men in Romania agreed to give an old man's poor living conditions a makeover after a friend of theirs shared his story on Facebook. With fast fundraising, they managed to turn a shipping container into a livable space, and they are currently trying to build him a fence, too.
4. Hedgehog rescues have doubled, says RSPCA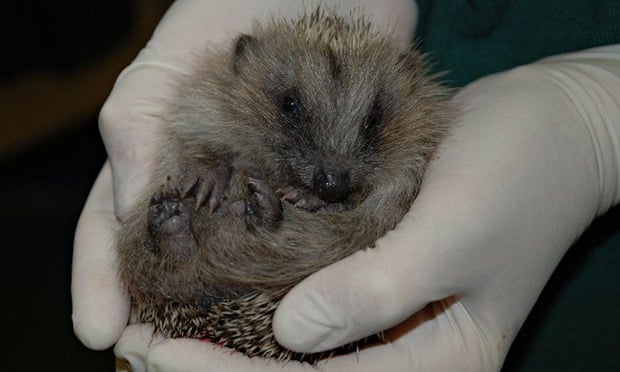 Last week, the RSPCA reported a bumper year for hedgehog rescues, owing perhaps to new awareness campaigns that are helping others tune in to help the animals. They said about double the number are being brought in to be treated and nursed back to health before they are released back into the wild. "Nobody is sure why we have so many, but they are certainly keeping us busy," said Carol Noble, a wildlife care assistant at the RSPCA in Somerset. Read more
5. Teen missing for four years found behind fake wall in home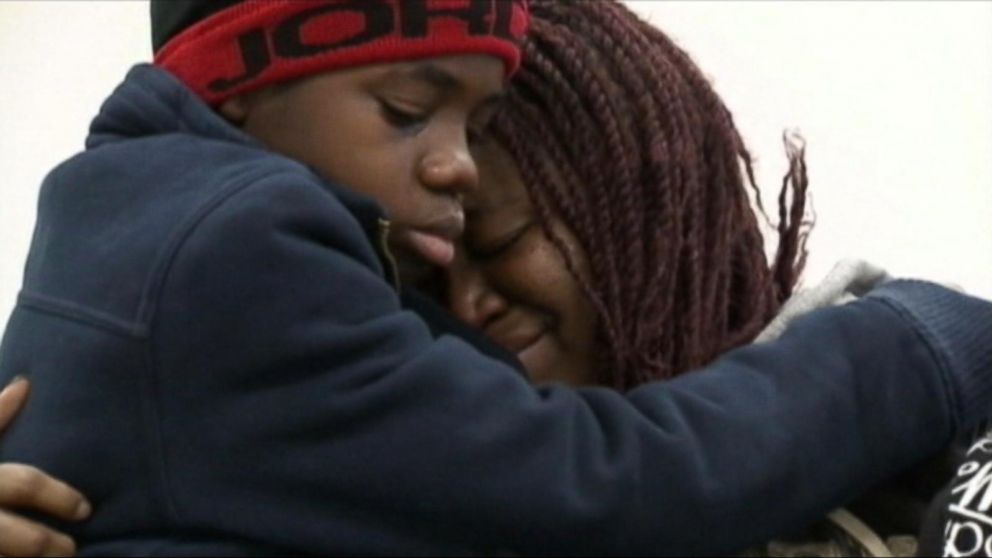 A teen missing since 2010 while visiting his father in Florida was found in a home in Jonesboro, Atlanta and reunited with his mother on Saturday. The boy had been hidden behind a fake wall, and was able to make contact with his mother on the telephone to while local authorities were at the home attempting a welfare check on a child that did not reside there. Read more
6. Three year-old girl donates her hair to help other children
Last week, this three year-old girl asked her mother why another girl she saw had no hair, and her mother tried her best to explain what was evidently a result of chemotherapy – "she was sick and the medicine made her hair fall out." Her daughter's unflinching reaction? "Oh. She can have some of my hair!" Read more
7. HIV is evolving to become less deadly
A recent study by the University of Oxford indicates that the virus is being "watered down" as it adapts to our immune systems. It is now taking much longer for HIV to cause Aids, and in time, some virologists believe that it could eventually become "almost harmless" as it evolves. "We are observing evolution happening in front of us and it is surprising how quickly the process is happening… the virus is slowing down in its ability to cause disease," said Professor Goulder. Read more
8. Firefighters rescue a puppy from a burning home
After an occupant rushed back into their burning house in Portland, Oregon to rescue a puppy, the local fire crew was able to cut into the roof of the home to rescue it. The resident had rushed back in after realizing that only one of the dogs had made it out of the house. Often, dogs are able to escape or are found in parts of the house that aren't engulfed in flames. Read more
9. An Indian businessman holds wedding for 111 women who have lost their fathers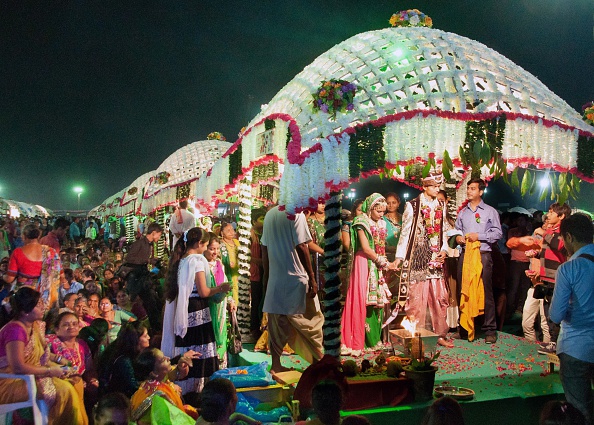 Mahesh Savani, a successful diamond trader in Surat, India held a mass wedding for 111 fatherless women from various castes and religions this past weekend. The families of the women were not able to afford a ceremony, and Savani took it upon himself to ensure they were able to do so, in addition to providing them with gifts. He began helping disadvantaged women when one of his colleagues passed away days before he was able to marry off his daughters, realizing how unfortunate it was not to be able to have a father at one's wedding. Read more
10. Parents publish a late birth announcement
19-year-old Elizabeth Anne – now Kai – identifies as a man and recently underwent gender reassignment surgery. To support him in the best way possible, his parents took out this heartwarming second birth announcement in their local newspaper 19 years later, to retract the announcement of their daughter in 1995. The decision to go public with their support has been applauded across social media, and they are being held as an example of 'parenting done right.' Read more
Do you know a local Good Samaritan? Send in your stories and photos of positive things you see in Vancouver to [email protected].