Groundhog Day 2018: Wiarton Willie predicts 6 more weeks of winter
It's Groundhog Day, and Canada's foremost weather prognosticator, Wiarton Willie has predicted six more weeks of winter… much to the county's collective dismay.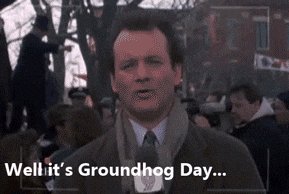 Per annual tradition, the mid-sized rodent, part of the Sciuridae family, emerged from his burrow this morning to see his shadow and then promptly noped out of the festivities to return to hibernation until mid-March.
It brings us no pleasure to say, "told you so."
Well, for those hoping for 6 more weeks of winter…you've got your wish. I saw my shadow. #officialprediction #sixmoreweeksofwinter #WiartonWillie #Wiarton #PredictionMorning

— Wiarton Willie (@willieofficial) February 2, 2018
This is the very first Prediction Day for the current Wiarton Willie who is actually the fourth successor for Bruce County. The two-year-old groundhog was instated in his current role on September 30, 2017, following the death of Wiarton Willie III at 13 on September 15, 2017.
See also